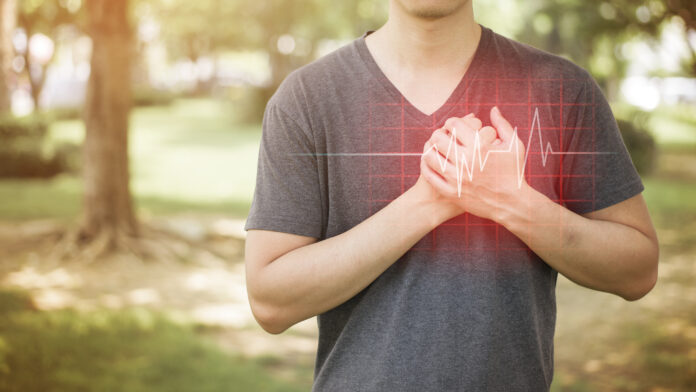 A 20-year-old with no known co-morbidities was taking a walk on the beach with her friends when she suddenly fell, however, she was able to get back up immediately. Soon after, she fell again, but this time she failed to get back up. Her friends found her unresponsive, her lips were blue, and she was having difficulty breathing. They called the paramedics who performed CPR but failed to revive her. After half an hour of continued CPR, she was pronounced dead.
Commotio Cordis: How it happened
When she fell while walking at the beach, the impact triggered her congenital heart condition, called Commotio Cordis. The reason is a sudden impact on the heart, which causes cardiac arrest, leading to death. Furthermore, this happens without any structural damage to the heart.
"The heart goes into ventricular fibrillation, a name for the uncoordinated contraction of the ventricles (the lower chambers of the heart), and the patient usually dies from cardiac arrest."

DR DAOUD
"Commotio cordis is caused by an abrupt blow to the heart, usually by something small like a baseball, that strikes at a very specific time,"

SAID DR. EMILE DAOUD, PROFESSOR OF INTERNAL MEDICINE AT THE OHIO STATE UNIVERSITY MEDICAL CENTER.
Unfortunate series of events
The 20-year-old had neither of the triggers that cause this condition. Moreover, the condition is prevalent in 14-year-olds and in people who are underweight. However, she was obese and a soft blow is not fatal, unlike in her case.
"It's certainly scary — these people are otherwise healthy with no underlying conditions,"

DR. SUZANNE STEINBAUM, A PREVENTIVE CARDIOLOGIST AT LENOX HILL HOSPITAL IN NEW YORK