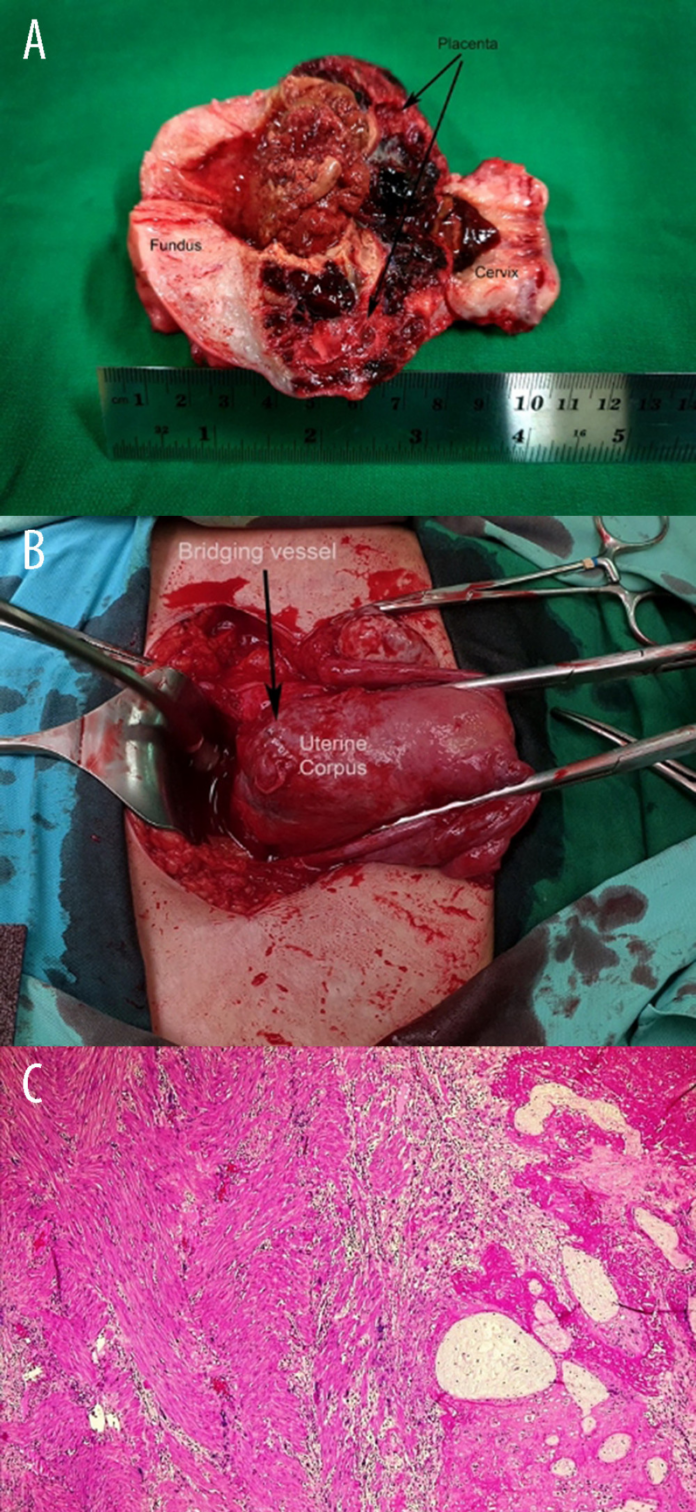 Vaginal bleeding and abdominal pain, manifestations of placenta accreta
Placenta accreta is defined as an abnormal invasive placenta with a risk of hemorrhage. The incidence of the life-threatening condition has increased because of a high rate of cesarean delivery rates. The condition is difficult to diagnose and because of misdiagnosis can lead to inappropriate treatment. In a similar case, a 34-year-old woman with two previous cesarean deliveries presented with vaginal bleeding and abdominal pain. The patient had no idea whether she was pregnant or not.
2 weeks before admission, she complained of severe abdominal pain and was diagnosed with a blighted ovum in March 2021
The doctors referred her for curettage. She was discharged 1 day after the procedure, however, she later reported spotting and despite treatment, the spotting did not stop. Doctors referred her to a second hospital. Doctors further advised ultrasonography which was significant for an intrauterine mass. In April 2021, a second curettage was performed – a week after the procedure, the patient reported fever and spotting. Similarly, her condition worsened, and she was taken to the emergency room. She was treated with antibiotics and an analgesic. However, showed no improvement even after 6 days of therapy.
Diagnosis and treatment
A second ultrasound examination was significant for uterus enlargement sized 11.24 mm at the anterior corpus uteri near the isthmus, with irregular and discontinuous endometrial lining. These findings are consistent with uterine perforation. The ultrasound also showed fluid, suspected to be blood extending to the Douglas cavity. Doctors referred the patient for an exploratory laparotomy after the patient's vitals were stabilized. The exploratory laparotomy confirmed the findings. Treatment included a hysterectomy. Histopathological findings were consistent with the diagnosis of placenta accrete. The patient had an uneventful recovery and was discharged on postoperative day 4.
The incidence of placenta accreta increases every year because of an increase in cesarean delivery rates. Therefore, it is essential to identify placenta accreta as soon as possible, preferably during the first trimester to prevent complications. Early diagnosis is critical for managing complications.