The bumps on the skin of the face and body of this 53-year-old man were diagnosed, seven years back, to be due to mycosis fungoides. The man then presents with a two months' history of new and progressively growing, subcutaneous, erythematous, and nodular lesions on his head and neck. These multiple coalescing lesions coupled with grooving of the surrounding skin resulted in the distortion of his facial features.
85% of his body surface area was affected by these hyperkeratotic and hyperpigmented lesions.
Atypical lymphocytes were spotted on the peripheral blood's flow cytometry. Positron-emission tomography revealed the involvement of cervical, axillary, and pelvic lymph nodes. Spleen and liver were also found to be infiltrated with cancer cells.
A diagnosis of mycosis fungoides with large-cell transformation was made with a skin biopsy.
After two cycles of treatment with brentuximab, cyclophosphamide, doxorubicin, and prednisone, the patient showed substantial improvement.
This disease with an apparently fungal name is actually cutaneous T-cell lymphoma, the most common type of blood cancer. T-cells are white blood cells, the infection fighters. When T cells start to grow unregulated, i.e. become cancerous, the skin primarily gets affected.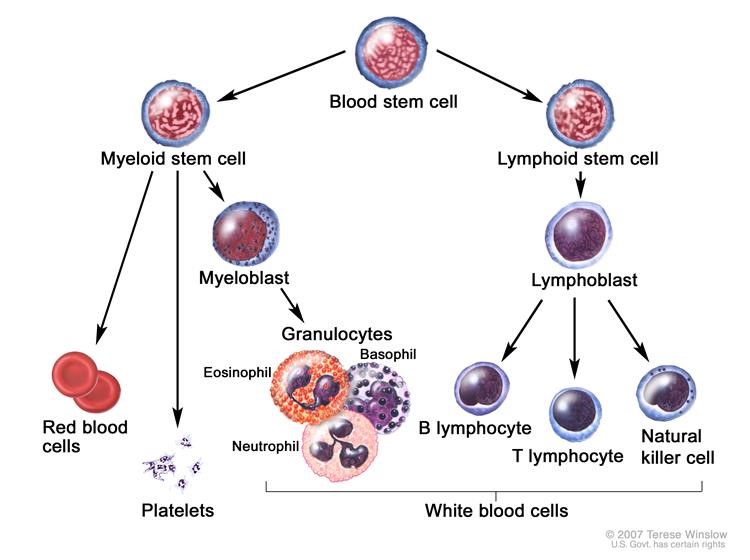 Why is it called Mycosis Fungoides then?
The disease derives its name from the tumour resemblance to Mushroom, which is a type of fungus.
Mycosis fungoides is a slow-growing tumour that usually affects males above 50 years of age. When T-cells escape from the bloodstream to infiltrate the skin and the tumourous lesions appear. The initial skin lesions are scaly, reddish-pink, itchy patches which may progress to plaques. These lesions follow a waxing and waning pattern, or remain stable over time and never go beyond the initial stage. The hallmark lesions of mycosis fungoides are deep and thick nodules that contain malignant T-cells.
Physical examination is indispensable. Besides, some blood work is needed to determine the number of Szary cells. A sample of skin is required to be biopsied for definitive diagnosis. Immunophenotyping, flow cytometry or T-cell receptor gene rearrangement test can be carried out on the biopsied skin sample. To determine the stage of cancer, Xrays, CT scan, PET scan and lymph node biopsy can be performed.
Since mycosis fungicides affect the skin mainly, management is particularly skin-directed. Topical therapy is for those whose disease is limited to skin only. The intensity of the therapy is determined by the affected body surface area. Total skin electron beam therapy (TSEBT) has the highest complete response rates. Adjuvant treatments, either systemic or topical are administered to keep the patient in remission.

The definitive cure is with allogeneic stem cell transplant.

Newer treatment options are under research. Clinical trials are underway to produce better options, thus a brighter ray of hope for this disfiguring cancer.
References:

Hasina Maredia, B. a. (2020, April 02). Advanced Mycosis Fungoides. Retrieved from New England Journal of Medicine: https://www.nejm.org/doi/full/10.1056/NEJMicm1911156

Campbell JJ, Clark RA, Watanabe R, Kupper TS. Sezary syndrome and mycosis fungoides arise from distinct T-cell subsets: a biologic rationale for their distinct clinical behaviors. Blood. 2010 Aug 5;116(5):767-71. DOI: 10.1182/blood-2009-11-251926. Epub 2010 May 18

Wong HK, Mishra A, Hake T, Porcu P. Evolving insights in the pathogenesis and therapy of cutaneous T-cell lymphoma (mycosis fungoides and Sezary syndrome). Br J Haematol. 2011 Oct;155(2):150-66. DOI: 10.1111/j.1365-2141.2011.08852.x. Epub 2011 Aug 25. Review.