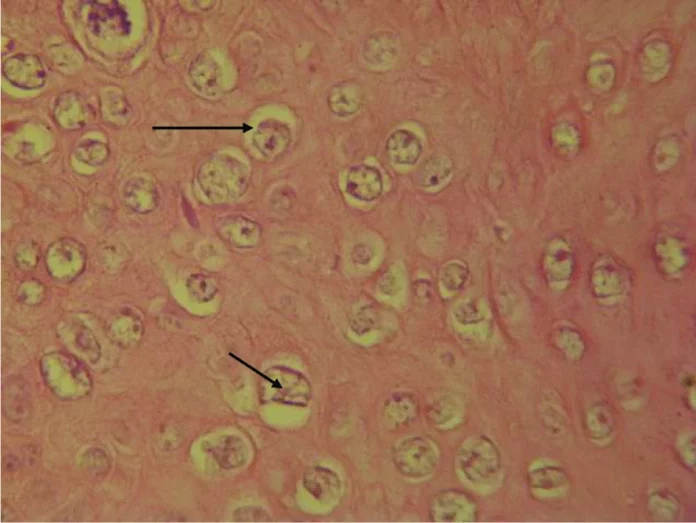 Buschke–Löwenstein tumour has an association with human papillomavirus infection and is characterized by invasion, degeneration, and recurrence. It is a giant condyloma acuminata infection that develops around the genital and perineal areas. Moreover, it can also cause large budding ulcerated lesions.
Although the frequency of HIV (human immunodeficiency virus) is very high in Africa, there are barely any descriptions of Buschke–Löwenstein tumour diagnosis and management. Moreover, screening for other sexually transmitted viruses should be systematic for these patients.
Case Presentation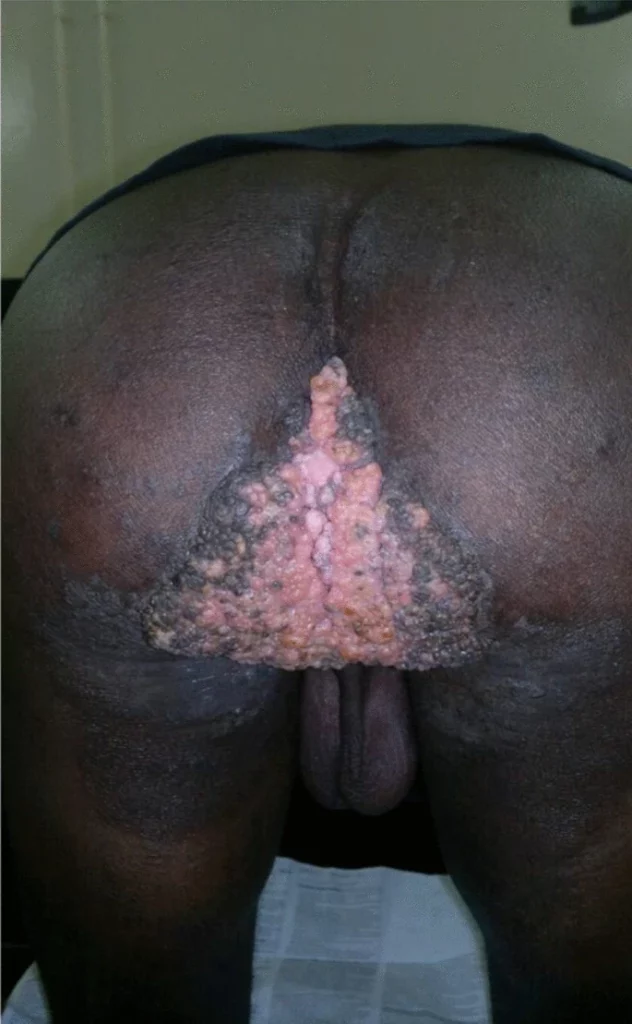 This article is about a 21-year-old African-origin male patient's case report. He developed perineal swelling. Moreover, when doctors did examine him, he showed evidence of a huge exophytic tumour. The tumour was made of budding pinkish vegetations consisting of serrated crests. Additionally, the structure was like "butterfly wings" with a cauliflower-like appearance crowned with centrifugal circinate lesions.
Multiple condylomatous lesions of the anal margin were also seen. In addition, the patient also tested positive for human immunodeficiency virus and hepatitis B infections. Furthermore, real-time polymerase chain reaction showed human papilloma virus-16 with other high-risk papillomavirus DNA. The doctors made a diagnosis of Buschke–Löwenstein tumour based on a mass biopsy.
Treatment
The patient went through multidisciplinary intervention, which included surgery, antiviral therapy, and podophyllin application. However, medial term evolution was fatal because of opportunistic infection.
Conclusion
Giant condyloma acuminata and Buschke–Löwenstein tumour is a rare tumour associated with HPV infection. It is a sexually transmitted infection and is frequent in men. Moreover, this also signifies that states of immunosuppression should be searched in addition to other sexually transmitted infections.
This patient particularly had a triple coinfection, and his management was multidisciplinary. However, surgical excision of the tumour widely seems like an optimal therapeutic strategy. Moreover, the local management and treatment of risk factors must be associated as well. Nevertheless, early recognition and treatment will have a better outcome.