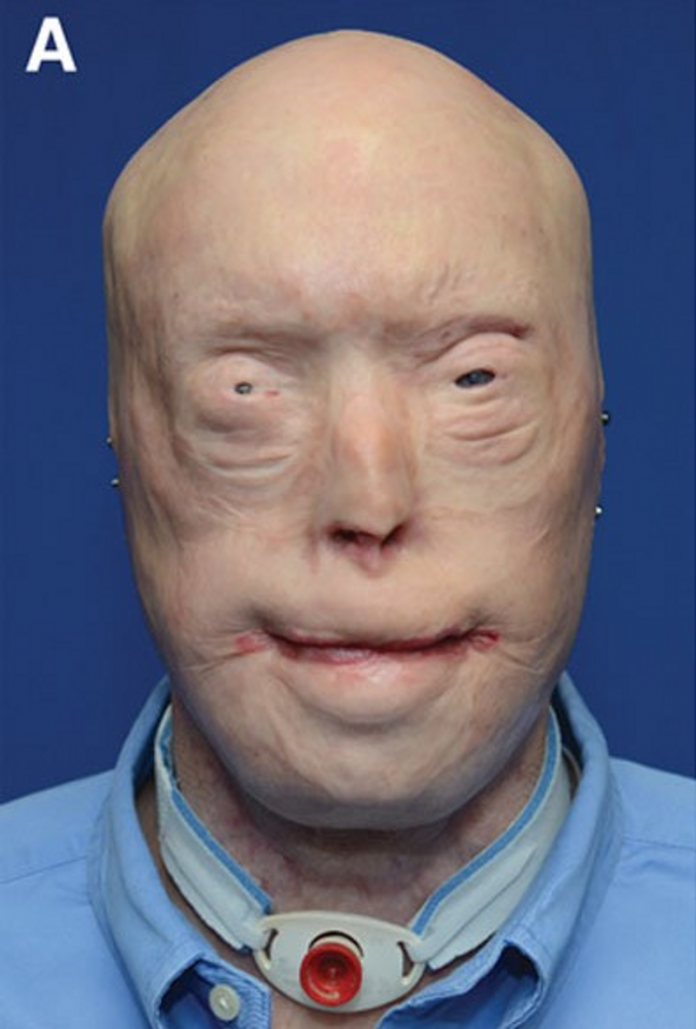 Burns can cause extensive and devastating injuries to the head and neck.
It must always be a priority to prevent initial injuries. However, if the injury has occurred, immediate goals should be survival of the patient and prevention of progression of damage.
In most cases, reconstruction involves restoration of form and function of the soft tissues.
A 41-year-old firefighter sustained a burn injury in 2001, while in the line of duty. The injury left him with a full facial and total scalp burn. After the initial injury, the patient underwent more than 70 reconstructive procedures without any improvements in functional or aesthetic outcomes.
In August 2015, the patient underwent a total face, scalp, eyelids, ears and skeletal subunit transplant. A nerve stimulation was used to confirm the muscular function and facial innervation. The findings showed that the patient's recipient nerve was intact.
The patient was followed up after 20 months of facial transplantation. There was a decrease in muscle volume in the initial postoperative period and a progressive increase was seen starting 6 months. Similarly, the muscle volumes exceeded the pretransplant values at the latest time point.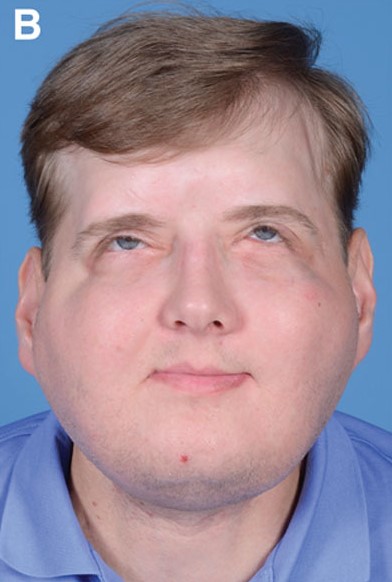 Principles of burn reconstruction
Latter effects of burns because of loss of normal tissue and scarring include disfigurement, limitation of movement and often social embarrassment [1]. The goal of reconstructive surgery in burn patients is to first restore function and then aesthetic appearances. Similarly, it is also important to achieve good functional reconstruction with good cosmetic appearance in the head and neck. The next priority is management of burn wounds following resuscitation and stabilisation.
References
Leon-Villapalos, J., & Dziewulsky, P. Principles of burn reconstruction: face, scalp and neck. Up to Date (http://www. uptodate. com/contents/principles-of-burnreconstruction-face-scalp-and-neck, 1-150.
Kantar, R. S., Wake, N., Alfonso, A. R., Rifkin, W. J., Ramly, E. P., Diaz-Siso, J. R., & Rodriguez, E. D. (2019). Magnetic Resonance Imaging Volumetry of Facial Muscles in a Face Transplant Recipient. Plastic and Reconstructive Surgery Global Open, 7(11).