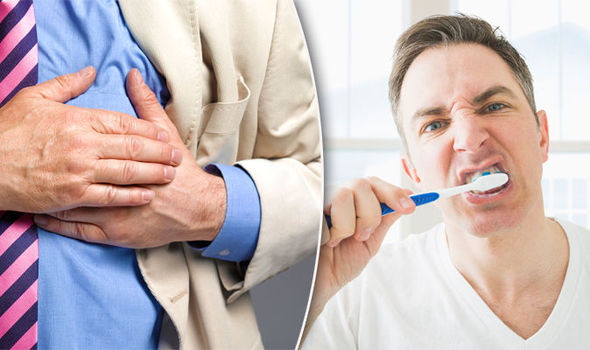 Oral hygiene significantly contributes to heart health, study finds.
According to a study published in the European Journal of Preventive Cardiology, brushing teeth thrice or more times a day has been associated with a 10% decrease in the risk of atrial fibrillation and 12% decrease in the risk of heart failure. The study was followed up for 10.5 years.
The study states that brushing teeth frequently lowers the risk of atrial fibrillation and heart failure. Oral inflammation frequently causes chronic inflammation, for example, endodontic lesions, periodontitis and gingivitis. One of the risk factors that contribute to atrial fibrillation (AF) and heart failure is inflammation. Previous studies have shown that poor oral hygiene results in bacteria accumulating in the blood which leads to inflammation in the body.
This study examined the association between oral hygiene and the occurrence of atrial fibrillation and heart failure.
The retrospective study included 161,286 participants of the Korean National Health Insurance System between the ages 40 to 79 years. The participants had no history of atrial fibrillation or heart failure, and underwent a routine medical examination between 2003 and 2004. The information collected included: oral hygiene behaviours, oral health, lifestyle, illnesses, laboratory tests, weight and height of the participants.
As study protocol, the participants were followed up at 10.5 years and it was seen that, "4,911 (3.0%) participants developed atrial fibrillation and 7,971 (4.9%) developed heart failure". Participants who brushed their teeth three times or more in a day during the 10.5 year follow up had a 10% lower risk of atrial fibrillation and 12% lower risk of heart failure.
The findings of the study were independent of several factors, inlcluding, comorbidities, for example, hypertension, body mass index, alcohol consumption, regular exercise, socioeconomic status, sex and age. Neither did the study investigate the mechanisms. One theory states that frequent toothbrushing reduces bacteria in the subgingival biofilm, hence, prevents the translocation of bacteria in the bloodstream. According to an accompanying editorial states: "It is certainly too early to recommend toothbrushing for the prevention of atrial fibrillation and congestive heart failure". It adds: "While the role of inflammation in the occurrence of cardiovascular disease is becoming more and more evident, intervention studies are needed to define strategies of public health importance."
References
Improved oral hygiene care is associated with decreased risk of occurrence for atrial fibrillation and heart failure: A nationwide population-based cohort study https://academic.oup.com/eurjpc/article-abstract/27/17/1835/6125512