The Brain-Gut Axis Conference is an interdisciplinary, international student conference. The objective of this conference is to popularize the brain-gut axis as a topic. In this initiative, the designers gather and transfer knowledge on the latest research, and connect students with pioneering scientists and experts. This will allow mobility and networking for their current and future careers as neuroscientists. This conference welcomes all students, researchers and scientists across Croatia and Europe!
The Ideology of Brain-Gut Axis
This student congress is being organized due to several different characteristics: interest, intrinsic motivation, scientific norms, and values. This fits in with the idea of universal open science and an evidence-based way of practising medicine. There is a growing need for a personalized approach in the treatment of all diseases, especially in neurology and gastroenterology. Considering this, congress wants to strengthen interdisciplinarity and modernize the approach to both medical and scientific practice. With a highlight on the complex interplay of brain, gut, and microbiota, this is possible! It is for this reason that the Brain-Gut Axis Conference was founded. The student congress hopes to enable and encourage young scientists and clinicians in their search for knowledge.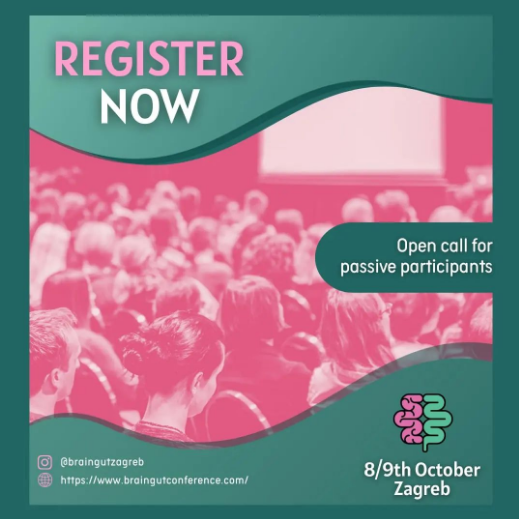 Brain-Gut Axis Conference will be held on the 8th and 9th of October 2022 in Zagreb, the Capital of Croatia. The main audience is students encompassing bachelor's, master's, and postgraduate students of biomedical sciences. The conference expects 300 participants in person and up to 400 more online. The conference prefers English as their mode of communication.
Ideas Under Focus
The Brain-Gut Axis Conference will focus on: data analysis in biomedical sciences, encouragement of new research proposal placement and planning, and successfully scientific communication and networking.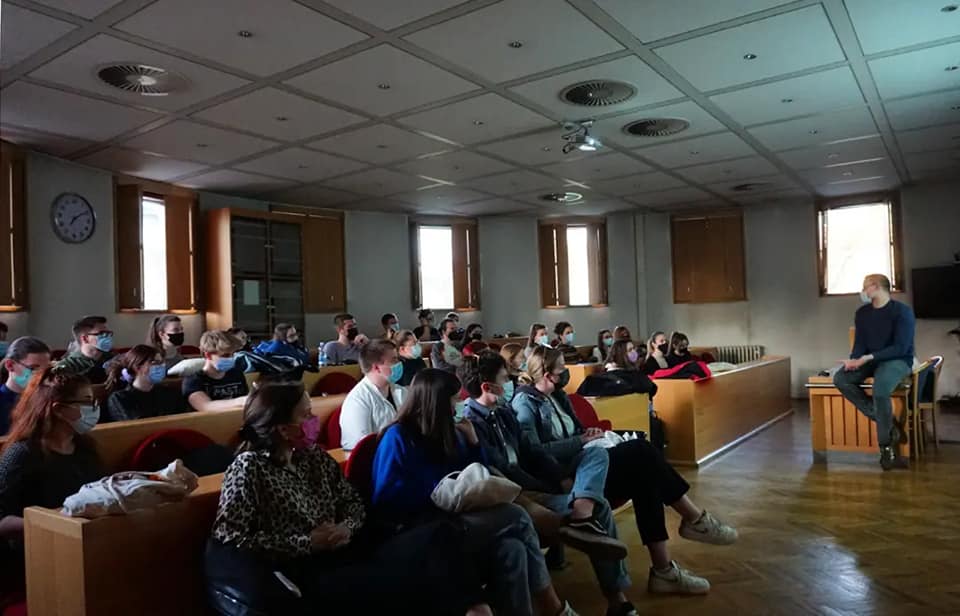 Aim of Conference
The conference aims to popularise brain-gut axis and intestinal microbiota research. This will allow scientific approach advancements and encourage the initiation of new research projects. The interdisciplinary spirit of the conference with the targeted lectures and workshops will give participants an insight into a part of the biomedical practice. This is a common practice that students do not have any similar exposure to in their usual faculty environment. Thus, it gives them a context and a broader picture of human complexity and pathogenetic mechanisms in the nervous, and gastrointestinal system and their interplay with the metagenome.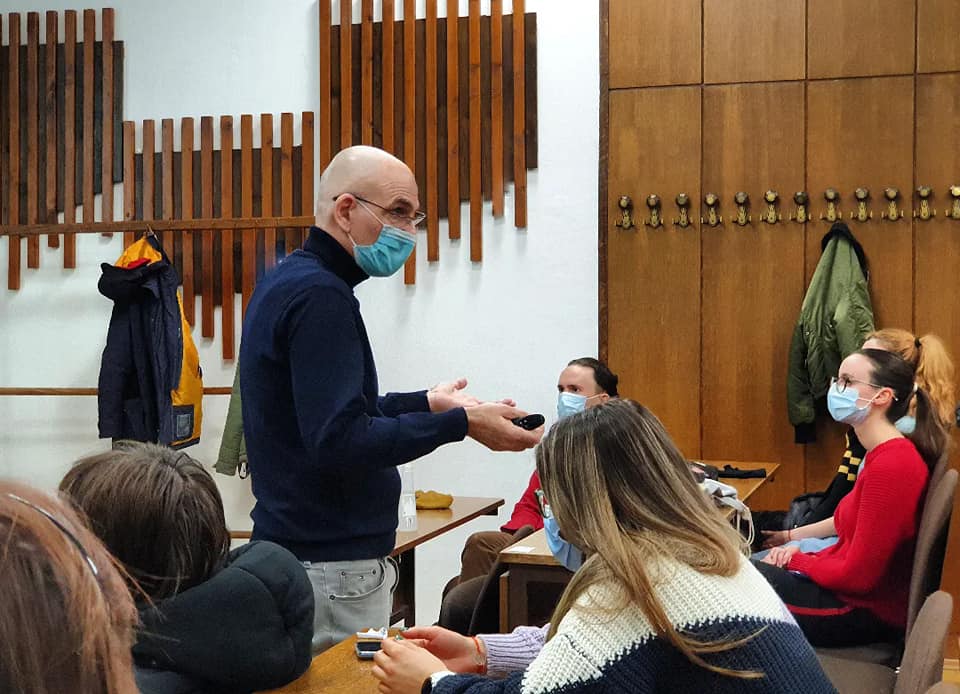 Poster Session
This is an in-person conference. However, there is an opportunity to listen to the lectures and some of the workshops online. The poster session will have classic discussion, which is usual for professional conferences. This is how, instead of limiting students to 3-minute student presentations, this conference encourages scientific discussion and networking. Participants can network through their work with other colleagues and participants of the conference during the whole 1-and-a-half-hour session.
Speakers Revealed!
Prof. Pierre Marie-Lledo, MD, PhD, Research Group Leader at the Laboratory for Perception and Memory, Pasteur Institute, CNRS, Paris, France The brain: A coincidence detector between sensory experiences and internal milieu
Assoc. Prof. Sahar El Aidy, MSc, Ph.D., Chair of Host-Microbiome Metabolic Interactions in the Groningen Biomolecular and Biotechnology Institute, University of Groningen, Netherlands Gut bacterial products of drug metabolism alter gut-brain crosstalk
Prof. Kristina Endres, MD, Ph.D., Head of Laboratory, Clinic for Psychiatry and Psychotherapy, University of Mainz, Germany The microbiome in neurodegenerative diseases: Friend, foe, or just affected?
Prof. Anne-Katrin Proebstel, MD, Ph.D. Research Group Leader at the Department for Biomedicine, School of Medicine, University of Basel, Switzerland Microbiota-immune crosstalk in neuroinflammation
Prof. Vida Demarin, MD, PhD, President of the International Institute for Brain Health Microbiota dysregulation after stroke and its association with recovery outcome
Assoc. Prof. Mladenka Tkalčić, Msc, Ph.D. Department of Psychology, University of Rijeka, Croatia Irritable bowel syndrome: A model of brain-gut miscommunication
Dr. Blaženka Kos, MSc, PhD, Faculty of Biotechnology, University of Zagreb, Croatia Development of a new generation of probiotics as living medicines and their impact on the intestinal microbiota
Beyond adventure!
Apart from research and academics, the conference has social engagement too! There are various social workshops, events and gala dinners. Participants will attend workshops where they will play with clay building, paint with acrylic, climb to the Sljeme hill in Zagreb, visit the Museum of Illusions, mix their own natural cosmetics, cycle on the Jarun lake and other similar activities.