Rare case of superfetation
Rebecca Roberts and her partner Rhys Weaver struggled with infertility for quite a while. Therefore, when Rebecca got a positive home pregnancy test, the two were overjoyed. However, given the past circumstances, the news was too good to be true until the first ultrasound appointment. The couple felt over the moon when they first saw their baby, Noah, on the sonogram. What's more, an incredibly rare turn of events, a follow-up ultrasound taken at 12 weeks showed that Rebecca had conceived a second child while carrying her first. The phenomenon of conceiving a second child while already carrying a baby is known as superfetation. Noah had an unexpected fraternal sister, Rosalie. "I got pregnant whilst I was already pregnant, which was absolutely crazy … because that's not supposed to happen," Rebecca said.
The incidence is very rare and fewer than 10 cases have been reported in literature.
According to the doctors, the two babies were actually conceived 3 weeks apart. "They realized that the baby was growing at a consistent rate of three weeks behind the first one, andit was then that they said to me, they think this is a superfetation pregnancy," said Rebecca.
The second child was like hitting a jackpot for the parents. "I was elated to be having one child, but even more so for twins. The job is done in one go! And then Rebecca did some research, and we realized how unique and how lucky we were," said the dad.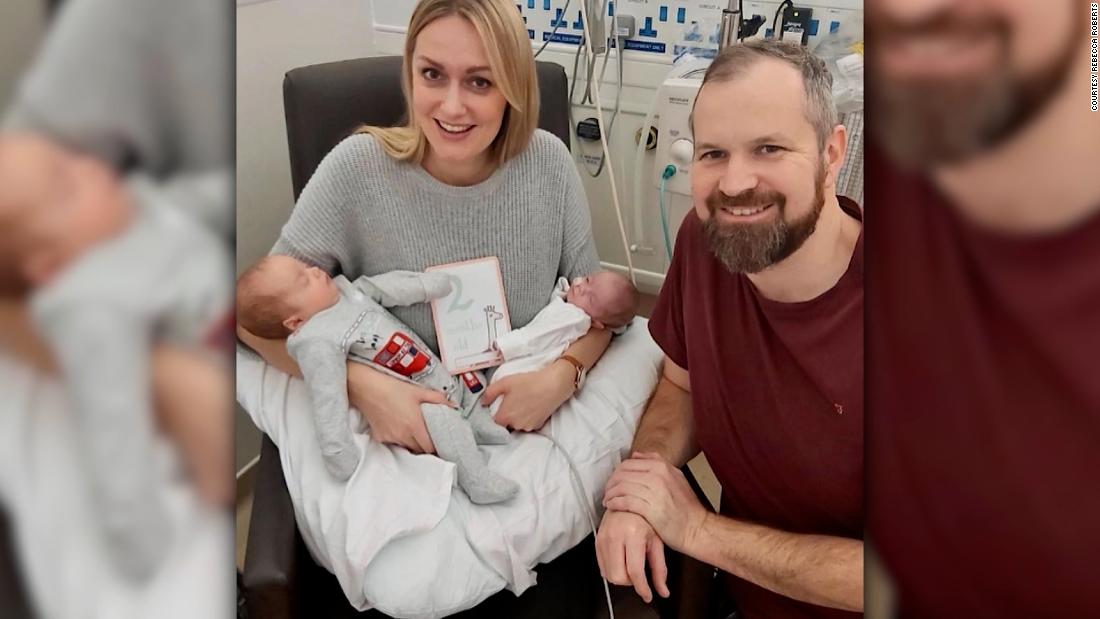 Superfetation is rare for a number of different reasons. One of the reasons is the fact that women ovulate only once per cycle, releasing one or more eggs simultaneously. If fertilisation is successful, pregnancy begins and there is no further ovulation. In case of twins, two eggs are released at the same time. Although, in this case the egg was implanted during the first ovulation and again when she somehow ovulated the second time during the same cycle. And both embryos implanted in the uterus during different times.
Both babies were born by cesarean in September 2020. Rosalie was born 2 pounds and 7 ounces, whereas Noah was born 4 pounds and 10 ounces. Noah was sent to the neonatal intensive care unit (NICU) at the same hospital. However, Rosalie had to be referred to a specialty NICU at a different hospital that was 15 minutes away. Noah was discharged after 3 weeks but Rosalie was under observation for 95 days and came home just in time for Christmas.
While Noah is ahead of Rosalie in some ways, both the twins are growing and learning at their own paces.
References
Surprise conception: Woman conceives second child while carrying first https://edition.cnn.com/2021/04/16/health/woman-pregnant-while-pregnant-wellness/