The AIMS 2023 Meeting is the largest European Biomedical Conference organized by medical students, taking place annually, in Lisbon, Portugal. It is essentially advocated by the Student's Association of the Faculty of Medicine – University of Lisbon. It highlights the importance of medical education for all health science students through a diverse approach. The event consists of compelling lectures by experts in specialized fields that allude to innovative discoveries in Medicine. They will conduct interactive workshops that aim to complement our medical education. To complete the program, the event also features clinical, scientific, entrepreneurship and, research competitions. Moreover, the speakers will promotor cultural sustainability.
The AIMS 2023 Meeting will take place from the 13th to the 16th of April in a hybrid format. This is a hybrid conference, aiming to reach a broad international audience. It will be held in English, to be accessible to our international audience.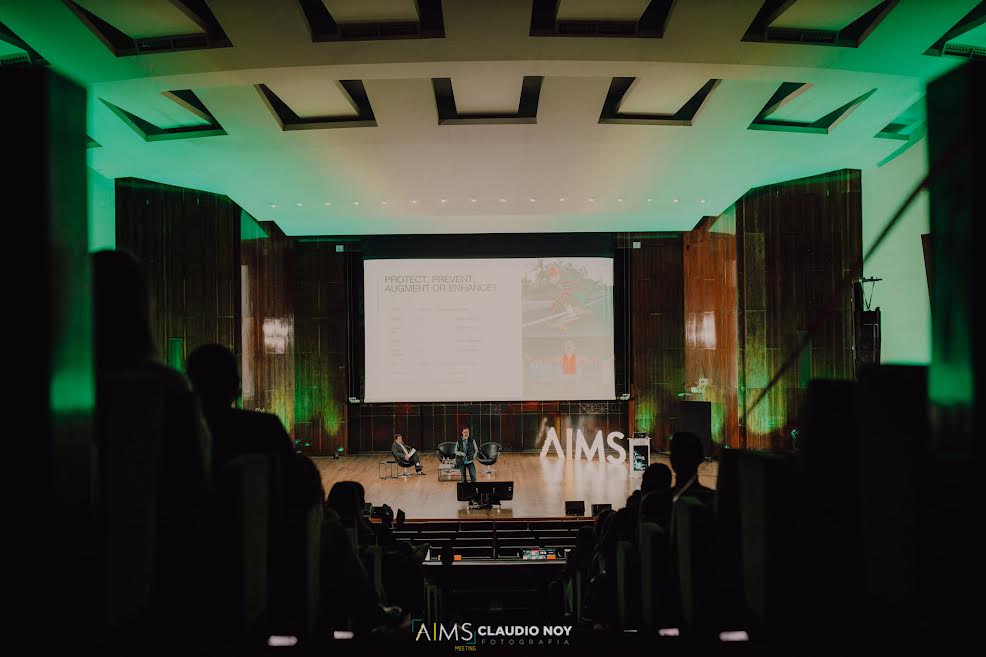 Register now!
The registration process for AIMS 2023 Meeting is very simple. All you need to do is fill in the registration form here! The complete registration process is monitored by Public Relations Department! The congress expects 800 in-person participants and 400 online participants. The organizers aim to make AIMS Meeting the largest biomedical conference organized by students in Europe!
Modules & Keynote Lectures
The congress is characterized by three thematic modules that take place throughout the days of the congress. It will also have Keynote Lectures that include important people in different fields of knowledge.
Each day, there is a common theme in every lecture. The themes for this edition are Body-Environment Interaction (World Within Us: Shaped by Environment), Impossible/Rare Diseases (Beating All Odds: Impossible Diseases) and Medicine in atypical settings (Without Borders: Outside the Box). Last year, the main modules were Nutrition and Endocrinology (Reaching Balance), Personalized Medicine (Custom-Made) and the Consequences of the COVID-19 pandemic (The Day After).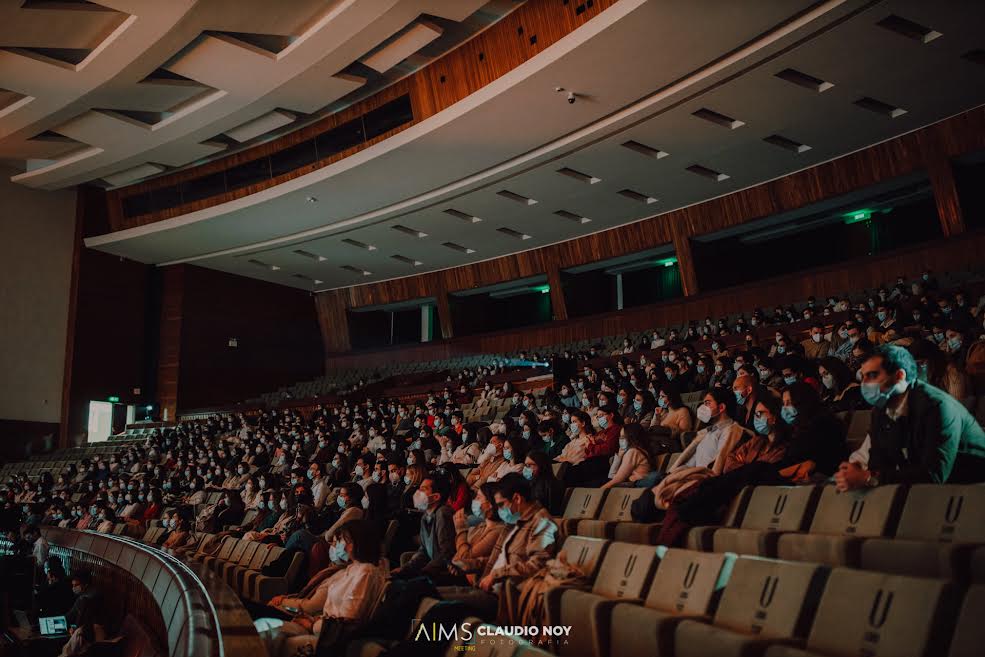 On April 14th, the AIMS 2023 congress will receive a Keynote Lecture from Professor Leland Hartwell. He won Nobel Prize for Medicine or Physiology in 2001 for his discoveries regarding cell cycle regulation.
Workshops & Competitions
Every year, the conference's main goal is to provide medical students with a platform where they can learn and communicate science by developing practical skills that are lacking in medical schools, learning medicine from the best in their fields and discovering the beautiful city of Lisbon!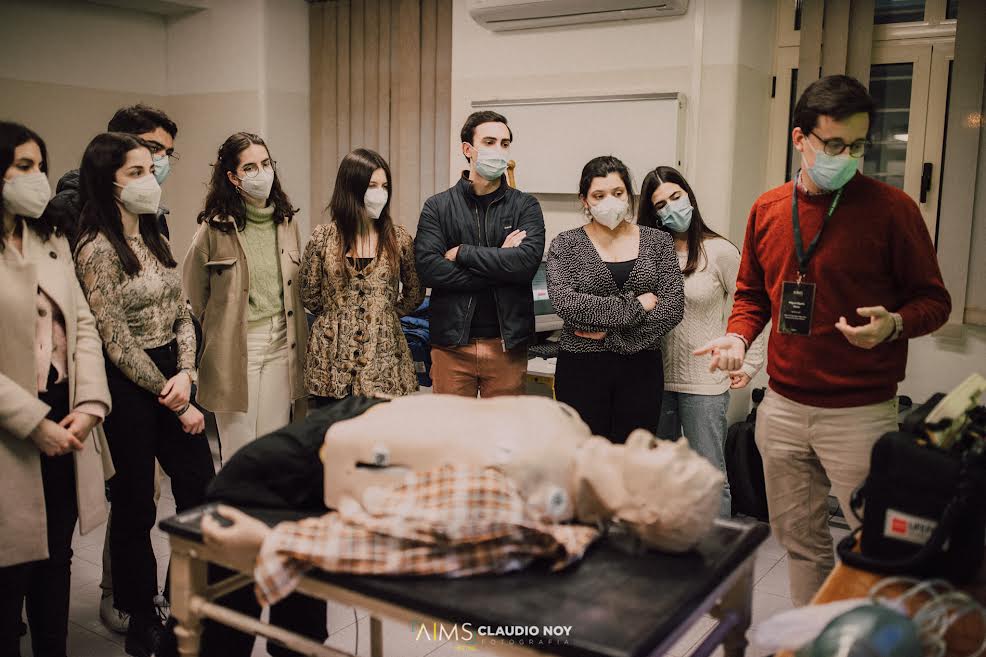 Last year, there were over 1100 participants, both national and international. They took part in more than 120 workshops designed for the different moments of the degree. Moreover, they also had the opportunity to work with more than 250 Healthcare Professionals from different fields.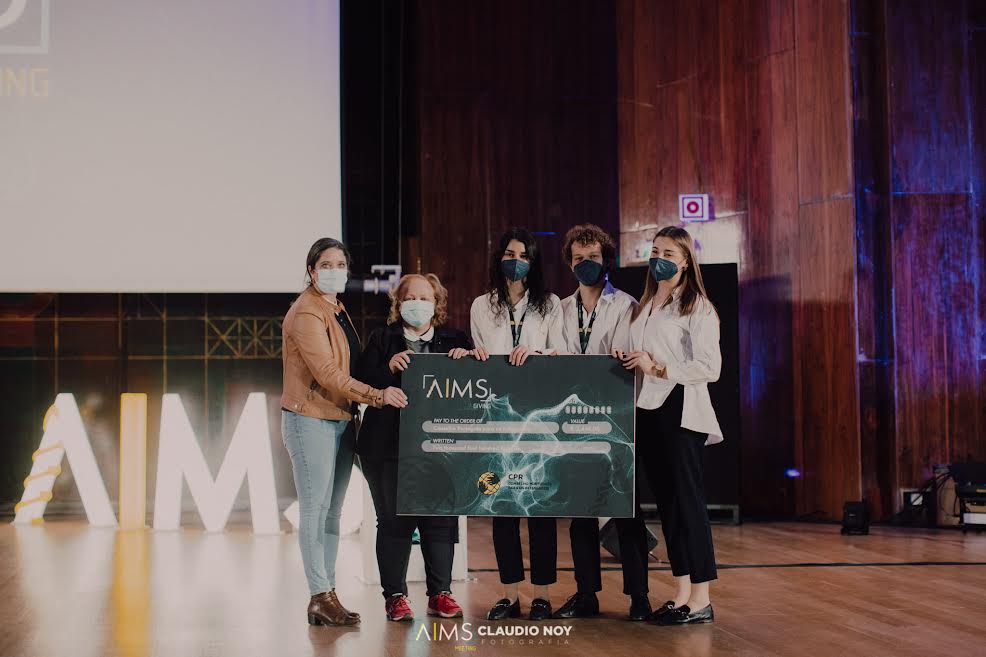 The congress has 4 competitions happening throughout the days of our conference: the Clinical Competition, which will count with an on-stage final with medical simulators; the Scientific Competition, a quiz on basic-medical knowledge; the Research Competition, targeted to undergraduate students' research projects, encouraging scientific and clinical research from an early stage; and the Start-Up Competition, a novelty this edition, aiming to promote entrepreneurship skills by solving health systems-related problems. All of these competitions have winning prizes, such as internships in renowned institutions and monetary prizes!
Participation Kit
The meeting provides all on-site participants with a participant kit including gifts such as food, booklets, stationery, personalized AIMS 2023 Meeting items and much more! For online participants, an online kit includes discount codes for multiple and diversified brands! Besides this, there are multiple giveaways throughout the days of the conference which include different experiences and activities.
Recreational Workshops & Gala Dinner
As for the social program, the congress offers cultural and recreational workshops, such as visits to museums and castles, self-defence lessons, padel and many more new and enjoyable activities to discover Lisbon, meet fellow medical students and learn new skills, boosting the idea that those who only know medicine are not the best professionals.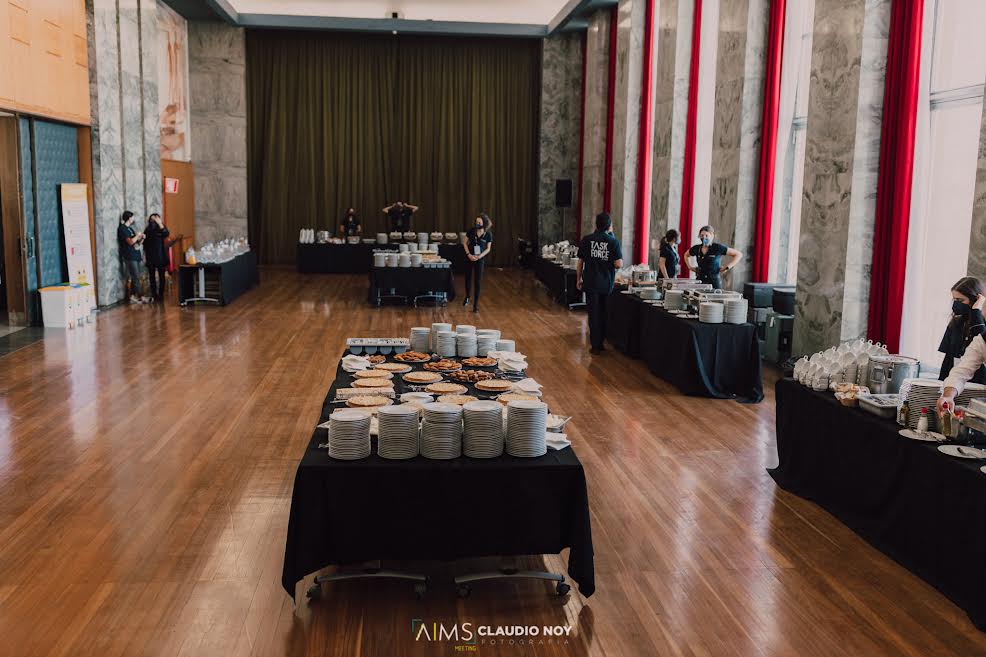 The AIMS Meeting ends every edition with a Gala Dinner, an important moment to celebrate with new and old friends, relax and commemorate the success of another edition.
Support from Faculty Members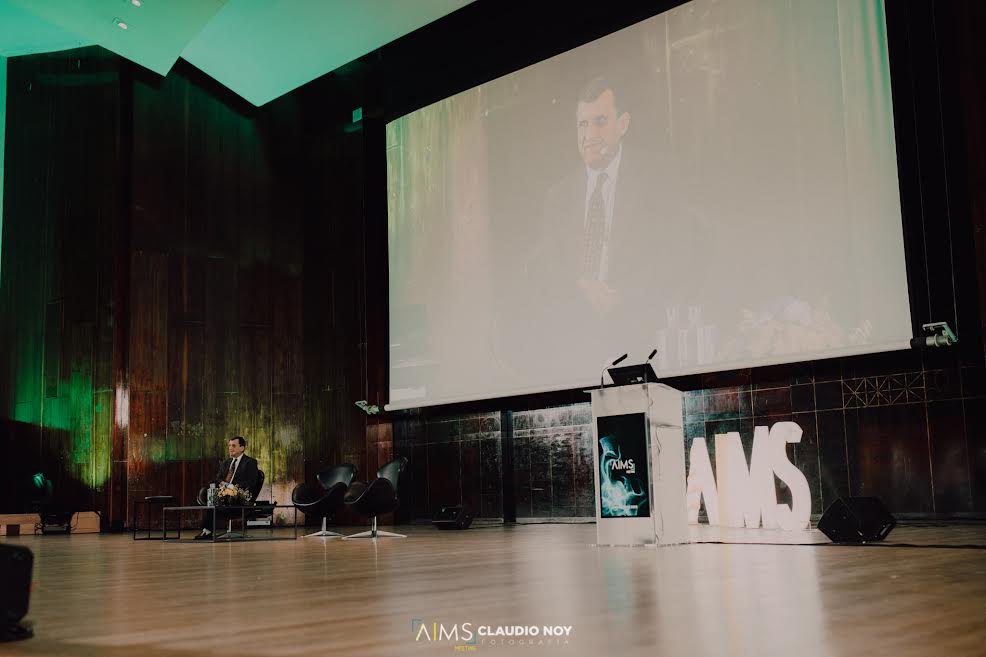 The conference counts on the support of many Faculty members who help make our event come true, namely our Dean, Professor João Eurico da Fonseca; Professor Fausto Pinto, former President of the World Heart Federation; Professor Maria do Carmo Fonseca, President of Instituto de Medicina Molecular João Lobo Antunes; and Professor António Vaz Carneiro, Director of Cochrane Portugal.