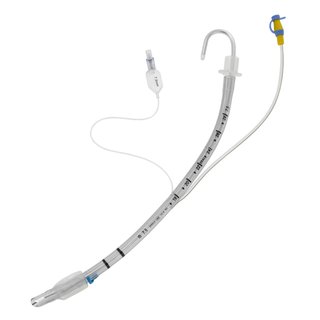 ASSET is the only multiport suction breathing tube for safe mechanical ventilation that has FDA approval. Moreover, it prevents the risks of ventilator-associated pneumonia. Ventilator-associated pneumonia is a very common infection. It happens when the material leaks into the breathing tube that enters the lungs.
Innovative Intervention
Aspire has come up with an innovative intervention for this challenge. Their device removes pathogenic subglottic fluid before it causes any infections. It is the first-ever and only multi-port subglottic suction ET tube. Furthermore, it has a tissue spacer and twenty-four ports that can remove pathogenic secretions and fluids without airway tissue blockage. Fluids becoming blocked due to airway tissue is the main problem with single-port devices.
Prevents Ventilator-Associated Pneumonia
When compared with other single-port ET suction tubes, the results are significantly better at removing fluid at every suction setting. The multiport system can allow subglottic drainage in multiple patient positions. In addition to the tissue spacer preventing blockage of suction and injury.
Dr Benjamin Wang said,
Subglottic drainage has proven to reduce the incidence of VAP, decreasing a patient's hospital stay and mechanical ventilation duration. The ASPIRE ET tube accommodates different suction pressure ranges with the facility of hospital administration.