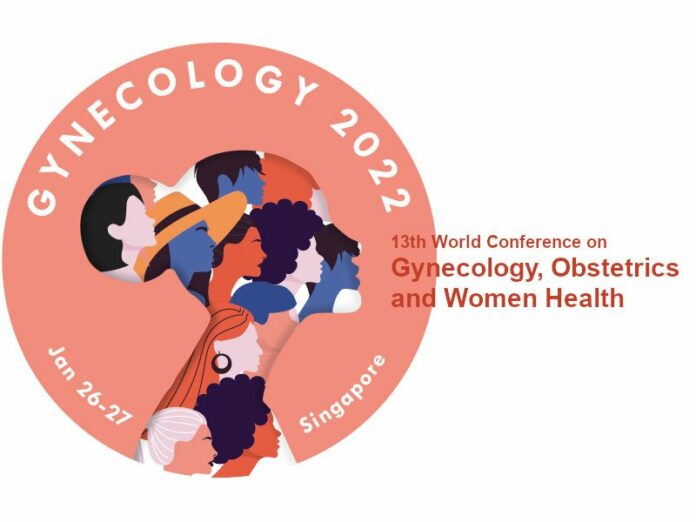 Gynaecology 2021 received international recognition after educating the audience about advancements in gynaecology and obstetrics. Moreover, several relevant novel aspects of the speciality are also included. Gynaecology Congress aims towards providing adequate and quality literature to women, enlightening them about women's health; under the supervision of healthcare providers and qualified and experienced clinical researchers around the globe.
Revolution of Clinical Approaches in OBGYN
13th World Conference on Gynaecology, Obstetrics & Women Health is going live on January 26-27, 2022 in Singapore City. The platform will gather the most prominent personalities of gynaecology and obstetrics, who will share their research, and introduce new ideas about women's health. Moreover, amalgamate technology and revolutionize the clinical approaches in OBGYN. Furthermore, they will provide the utmost facilities, care, and rehabilitation to the women. Gynaecology and obstetrics witness revolutionary advances every year. Moreover, Gynaecology 2022 is the ideal platform to introduce, educate, and execute such innovations with a dedicated audience. It welcomes international speakers including 500+ experts in fertility, assisted conception and reproductive biology, and medical students. Furthermore, lecturers, professors, directors, chairmen, chancellors, scientists, doctors, managing directors, chief executive officers and noble laureates are also a part.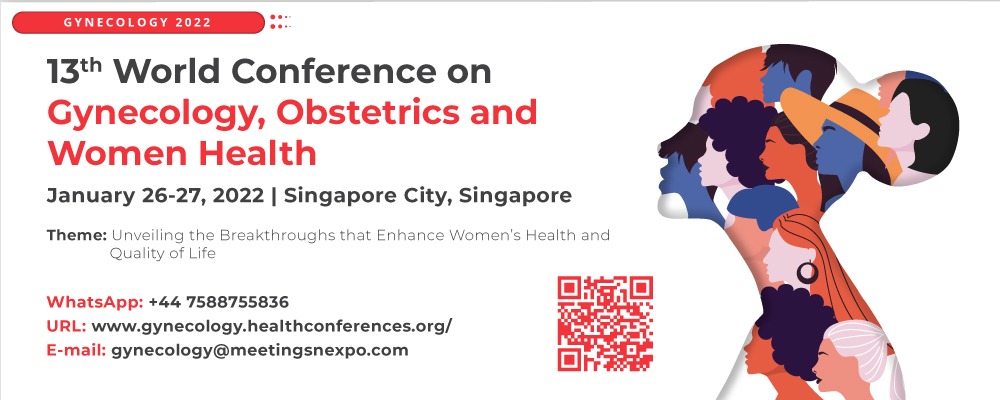 Women's Health & Social Status
The theme of the conference, Gynecology 2022 is Unveiling the Breakthroughs that Enhance Women's Health and Quality of Life. Women's health is of minute importance, especially in low- and middle-socioeconomic countries. According to World Health Organization (WHO), in 2017 alone 810 women died due to preventable causes during pregnancy and childbirth. Furthermore, 94% of maternal deaths occur in low- and middle-income countries.
According to UNICEF, child marriage is a crime, yet 650,000,000 young girls and women are wedded. In addition, 12 million girls under 18 are a victim of forced marriages each year. Similarly, young adolescents aged 10-14 are at higher risk of developing complications and dying because of pregnancy. Women's health, including diet, nutrition, mental health, physical health, and social well-being, is declining rapidly. 13th World Conference on Gynecology, Obstetrics & Women's Health magnifies the global issue of women's health. Moreover, it puts forward the recommendations with a practical approach for its betterment.
Hallmark of Conference
13th World Conference on Gynaecology, Obstetrics & Women Health is the most awaited international healthcare event. It mainly focuses on women's health. Expand your vision about gynaecology and obstetrics by experiencing first-hand knowledge from the most recognized and experienced speakers themselves. The hallmarks of Gynaecology 2022 are women's health, breast cancer, women's disorders, women's psychology, pregnancy and gynaecological issues.
The conference is an exclusive session on multiple areas of interest for healthcare providers and researchers. All of them have contributed vastly by giving their valuable time. In addition to putting in their effort in exploring and educating the parameters of gynaecology, obstetrics, and women's health. This conference is ready to provide excellent healthcare under all circumstances to women around the world without any discrimination.