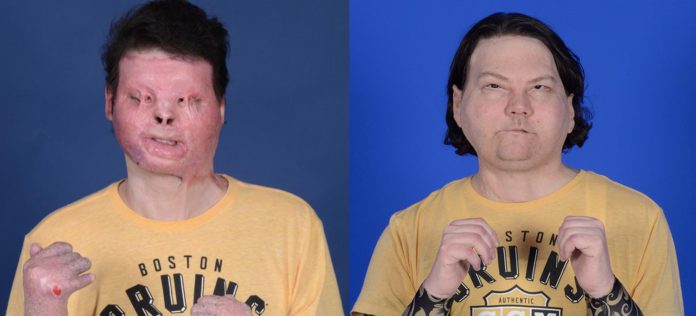 In 2018, a car crash left then 20-year-old Joe Dimeo with severe third-degree burns; leaving him without eyelids, lips, and much of his fingers.
In August of last year, doctors at NYU Langone Health conducted a face and double hand transplant on Joe.
The surgery, which spanned over 23 hours, is the world's first successful combination transplant.
Over the years, doctors have conducted over 100 hand transplants and 50 face transplants worldwide. Although attempts at a combination of face and hand transplants have been made in the past, none proved a success. Now, Joe DiMeo has become the world's first recipient of a successful face and hands transplant.
The 22-year-old from New Jersey suffered a devastating car crash in 2018 when he fell asleep while driving after a night shift. Although he was pulled out before his car exploded, Joe still ended up receiving third-degree burns on over 80% of his body. Despite undergoing around 20 surgeries, most of his fingers remained barely functional. Moreover, severe scarring over his facial scarring left him without any lips or eyelids. Thus, limiting his vision and daily functioning.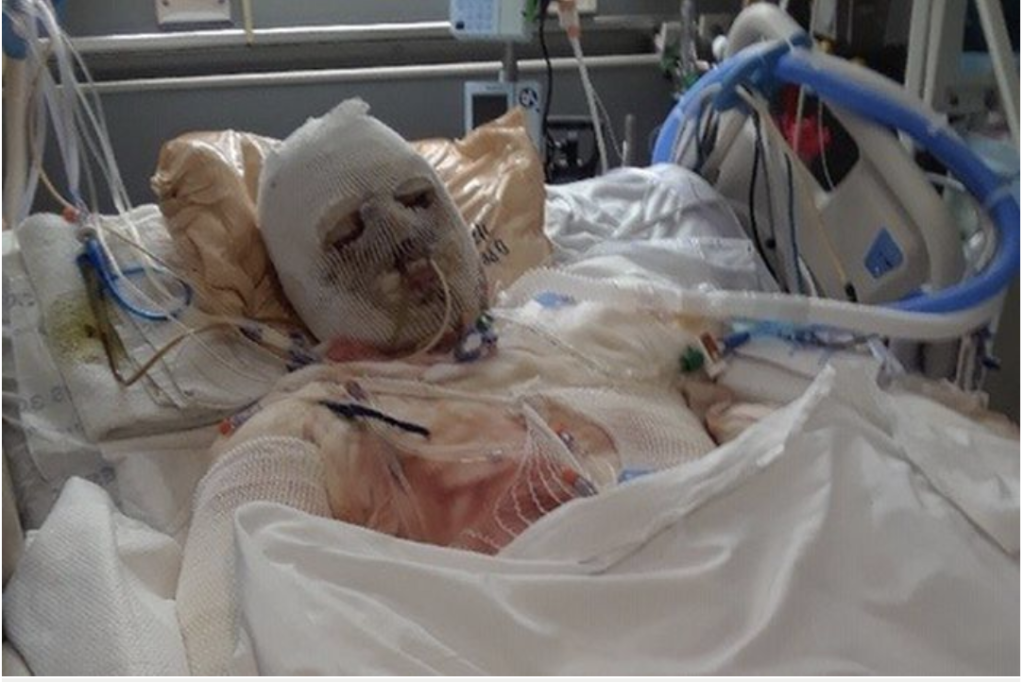 Face and Hands Transplant Stretches Over 23 Hours
Two years after Joe's accident, doctors at NYU Langone successfully performed the 23-hour long procedure. However, the team, led by Dr. Eduardo D. Rodriguez, faced many challenges along the way. One of which included finding the right donor match.
While doctors waited to find a perfect match for Joe, they tested his blood for panel-reactive antibody (PRA). This particular test estimates the risk of rejection in a recipient. In Joe's case, the number was 94%. That is, he would reject 94% of the donors. Thus, leaving just a 6% chance of finding the right match. Moreover, doctors also had to match for skin tone. Dr. Rodriguez described the whole ordeal as, 'finding a needle in a haystack.'
Additionally, the pandemic also posed many challenges for the team of doctors. Due to the surge in cases in New York, the surgical team that was part of the transplant procedure was assigned to the COVID units. However, they still continued to rehearse the outlined steps of the procedure.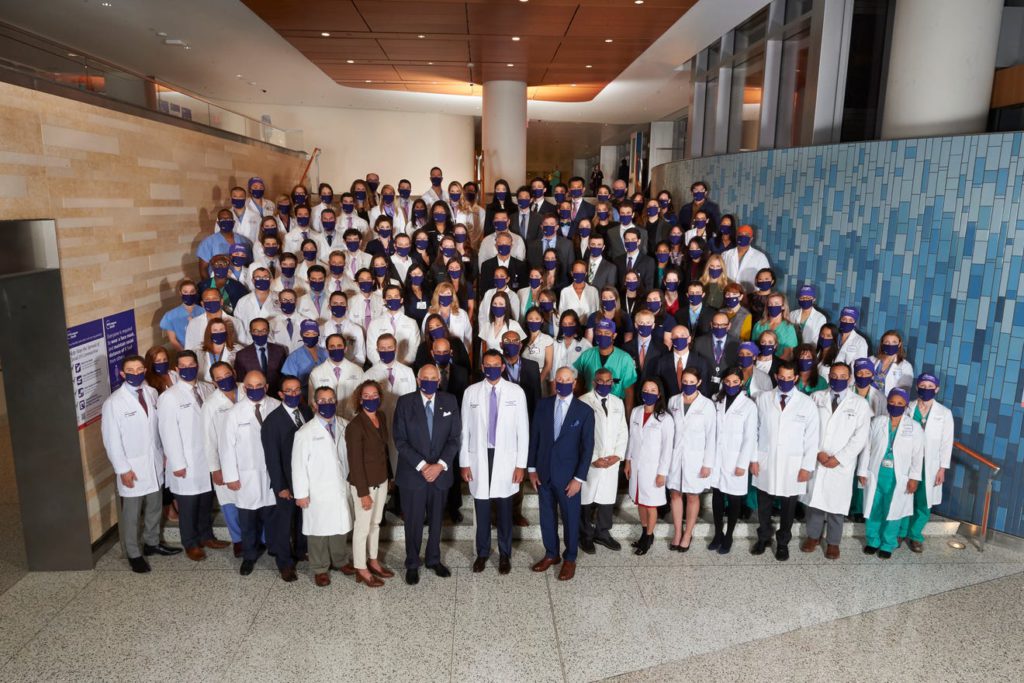 The Moment of Truth
Ten months after being placed on the donor list, Joe finally found his perfect match. The surgery took place on August 12, 2020 and was performed by six surgical teams spread out in two adjoining operating rooms.
In one room the team focused on removing the donor's hands and facial tissue. A 3D cutting guide was used to place the incisions and fit the prosthetics for anchoring the graft. On the other hand, surgeons in the adjoining operating room worked on removing Joe's both hands and facial tissue; preparing him for the donor tissue.
Other than a full-face transplant, doctors also transplanted both the hands for Joe. Doctors not only had to attach the bones in both the hands, but also tendons, major vessels and nerves.
After the surgery, Joe spent 45 days in the intensive care unit and almost 2 months undergoing rehabilitation. He is slowly regaining control over his hands, lips, and facial muscles.
Reference: NYU Langone Health