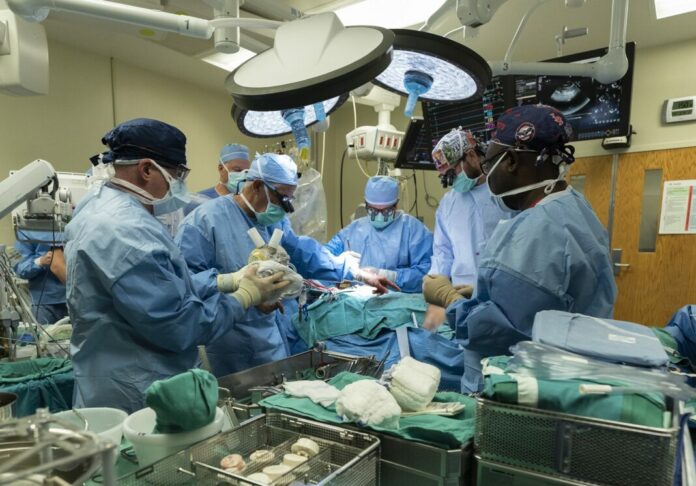 A 57-year-old Kentucky woman has become the recipient of the world's first Aeson® bioprosthetic total artificial heart transplant.
More than 3,500 people in the United States are currently on a heart transplant list, awaiting a miracle. However, the lack of donor hearts means not all will receive it in time. To counter this problem, scientists have now developed a substitute: the Aeson artificial heart. Developed by the French medical device company CARMAT, the device is a gamechanger for heart transplant patients. The artificial heart acts as a bridge to transplant for patients with end-stage biventricular heart failure. As a result, allowing them more time as they await a total heart organ transplant.
There is a common misconception that heart diseases are more common in men. However, heart diseases are the leading cause of death among American women. Moreover, approximately 900 women in the US are currently on a heart transplant list. But heart transplants in females are not without complications. The smaller chest cavities make it difficult to implant artificial hearts. Fortunately, the Aeson device is the same size as a human heart and can fit easily in women.
Aeson Extends Lives
Led by Dr. Mark Slaughter, the team at UofL Health – Jewish Hospital and the University of Louisville successfully implanted the artificial heart in the female patient. The 57-year-old from Kentucky suffered from severe biventricular heart failure. People with the condition have limited treatment options. Moreover, the current left-ventricular assist devices (LVAD) are not as effective in these patients. Therefore, the Aeson device is designed to overcome these limitations.
According to Dr. Slaughter, the 57-year-old is recovering well and is expected to leave the hospital in a few weeks.
Source: University of Louisville