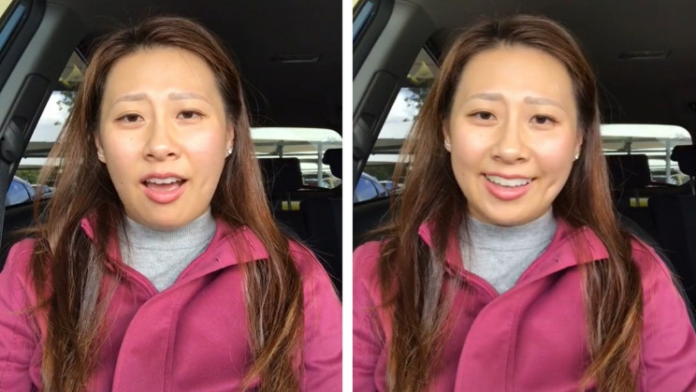 Woman develops foreign accent syndrome after tonsil surgery
An Australian woman went to get her tonsils removed and eight days later she had an Irish accent. Angie Mcyen first noticed the change when she was signing in the shower. She believed she had a foreign accent syndrome and documented her entire experience.
She woke up one morning with a different accent, despite not having done anything differently. "I woke up this morning. And I didn't do anything different, I had breakfast. I didn't really talk to my housemates because [they'd already left.] I took a shower and I usually sing when I'm showering listening to songs, and all of a sudden I was talking in an Irish accent," she said in her first video, sounding much more alarmed than she does Irish (for a good reason). "I can't shake it, I just did a job interview in an Irish accent when I've never been to Ireland," said Mcyen.
Her accent became less pronounced over the next few days.
On the second day, her accent even went back to normal for a short while. She woke up one morning and realised that her Australian accent was back. She even called one of her friends to confirm that her accent is back. Although, in about 5 to 10 minutes her accent went back to being Irish. She freaked out when her accent didn't go back to normal even on the 2nd day post surgery. "I don't know what to do, this is something that's very different. I'm not even trying, I'm completely freaked out. […] I thought it was going to go away when I woke up this morning," she said.
She felt like she was putting on a terrible leprechaun accent with her Aussie accent still coming through. However, she was glad that the voice she had had for decades was still a part of her. Mcyen was struggling with a foreign accent syndrome.
Foreign accent syndrome is a rare medical condition in which patient develop a speech pattern resembling a foreign accent, different from their native accent. There are only about a 100 people who have been diagnosed with the strange condition till date. The condition is not permanent and often goes away on its own. Although referred to as the foreign accent syndrome, it is not acquired at the accent's place of origin and is caused because of altered movements of the jaw and tongue.
Mcyen is scheduling to see a neurologist for her speech change, whereas also intends on seeking speech therapy.
References
Australian Woman Goes In For Tonsil Surgery, Wakes Up With "Irish" Accent https://www.iflscience.com/health-and-medicine/australian-woman-goes-in-for-tonsil-surgery-wakes-up-with-irish-accent/