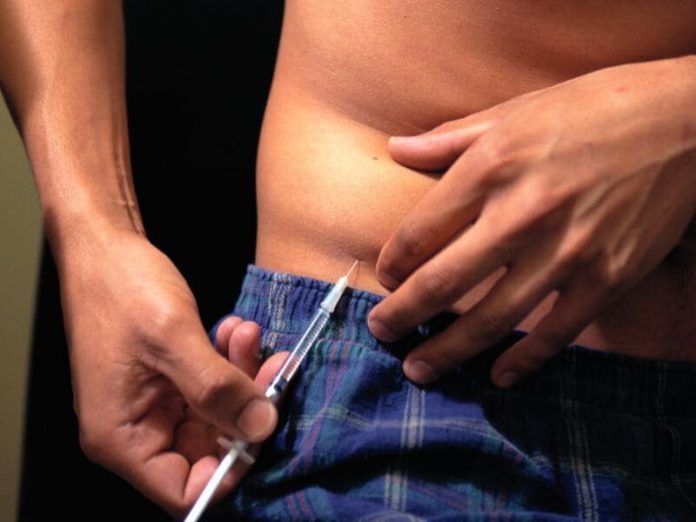 A recent issue of the New England Journal of Medicine describes the case of a young man with Type-1 Diabetes who was able to discontinue insulin therapy thanks to an experimental treatment.
Type-1 diabetes is an autoimmune disease and results in the immune-mediated destruction of pancreatic beta cells. This leads to an insulin deficiency in patients. Therefore, multiple daily injections of insulin are required for survival.
Insulin is a hormone that moves the glucose, a source of fuel, into the body's cells and tissues. If there is an absence of insulin, glucose builds up in your blood and the cells end up starving.
The increased blood sugar levels lead to dehydration, weight loss, kidney damage, and diabetic ketoacidosis. 
Multiple genetic factors also play a role in causing Type-1 diabetes.
There is currently no treatment for reversing the condition. 
17-year-old with Type-1 Diabetes
The young patient had initially presented at 15 years of age with oral and rectal ulcers, chronic diarrhea, and chronic fungal infections of the skin, nails, mouth, and throat. He also suffered from recurrent infections of the lungs and hypogammaglobulinemia, an autoimmune condition. 
At 17 years of age, the patient presented with diabetic ketoacidosis and was given a diagnosis of Type-1 diabetes.
Due to his multiple ailments, doctors conducted a whole-genome sequencing which showed a pathogenic mutation in the STAT1 (Signal transducer and activator of transcription 1) gene.
This confirmed the diagnosis of STAT1 gain-of-function disease in the patient. Multiple autoimmune conditions including, type-1 diabetes develop in patients with this syndrome.
Therefore, doctors planned to start the patient on Ruxolitinib at a dose of 10mg twice daily. Ruxolitinib is a drug that generally treats blood cancer.
It is a JAK (Janus Kinase) inhibitor that's also effective in treating STAT1 gain-of-function disease. 
The treatment not only led to a resolution of his chronic fungal infection and autoimmune condition but, also reduced the use of exogenous insulin.
Will the Reversal Last?
Almost a year after starting the experimental treatment, the patient discontinued insulin and remained euglycemic. The patient has now remained off insulin for two years and described the pill as a 'game-changer'.
Dr. Forbes hopes the treatment will continue to show its effects until the patient takes the oral medication. The authors of the study believe it is far too early to assess whether the reversal is permanent or not.
Further research is required to understand the mechanics of JAK inhibitors and their role in treating Type-1 diabetes. 
Reference:
Chaimowitz, Natalia S., et al. "STAT1 Gain of Function, Type 1 Diabetes, and Reversal with JAK Inhibition." New England Journal of Medicine, vol. 383, no. 15, 2020, pp. 1494–1496., doi:10.1056/nejmc2022226.