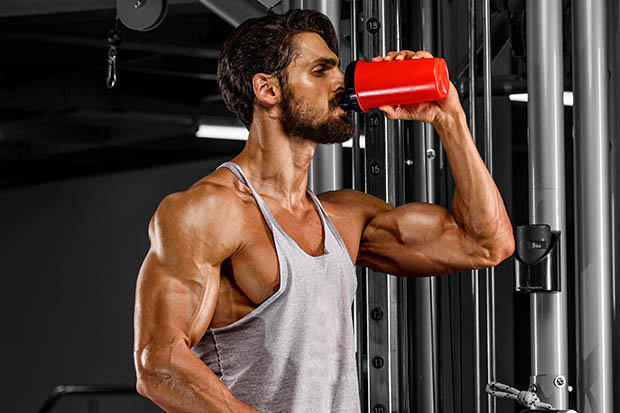 Can a pre-workout supplement be fatal for you?
Pre-workout supplements have become increasingly popular with time. The manufacturers claim that the supplements can help with improving your fitness and give you the energy you need to get through a challenging workout. However, too much of it can actually be harmful for you. According to some experts it is wholly useless and potentially dangerous, also. A tiktoker was also hospitalised after he swallowed 8 scoops of a pre-workout supplement.
The tiktoker presented to the hospital after his brain began to swell up against his skull because of bleeding. The 25-year-old was brought in to the emergency unconscious after he drowned himself with the supplement.
YouTuber Bernard HSU explained the whole situation on his channel.
The 25-year-old was a tiktoker who had recently discovered a dry-scooping pre-workout supplement. This is a trend where people directly dump powder directly into their mouth. This way the body would digest it as soon as possible and hit harder. Although this was completely unnecessary, the tiktoker was determined, as this was also going to help him get more followers.
When he first swallowed the supplement, he "felt like he was choking". But, the gain in followers after posting the video kept him going. "He thought it would be funny for the video to just chase it down with four more scoops already mixed in with water, as he washed everything down and got ready for his workout," said HSU.
However, he felt instantly unwell when he hit the gym.
At the gym the tiktoker started feeling jittery and started sweating before even lifting weights. Soon after his eyes began to bulge he felt an instant headache. On examination, his heart was beating erratically and one his pupils was bigger than the other. Doctors advised a CT scan which showed that there was bleeding in his brain expanding inside the skull.
Fortunately, the doctors were able to relieve the pressure by removing a part of his skull. He was able to make full recovery after a few months of rehabilitation.
References
TikToker Hospitalised After Chugging Eight Scoops Of Pre-Workout Supplement https://www.ladbible.com/news/news-tiktoker-hospitalised-after-chugging-eight-scoops-of-pre-workout-20210428