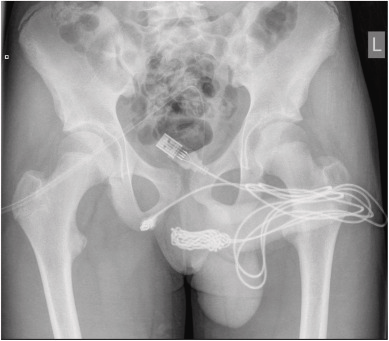 In a sexual experiment, teen inserted a USB cord up his penis
You may think that you have heard it all about strange sexual fantasies. From peeing on partners to being peed on. But it's likely that you have probably never heard about a 15-year-old inserting a knotted USB cord into the urethra "in the context of sexual experimentation". The UK teenager had to be hospitalised for emergency surgery after the cord got stuck in his penis.
The case study from the University College Hospital London is published in the medical journal Urology Case Reports via Science Direct
Despite several attempts, the 15-year-old was unable to remove the cable himself. He began experiencing blood in his urine and reported to the emergency department of his local hospital. He was later transferred to University College Hospital London for surgical removal of the cord. According to the study, the end of the USB wire was seen to be protruding from his penis, whereas the knotted part of the cable was still inside the urethra.
The boy required emergency surgery for removal of the USB cord from inside his urethra. According to the patient's doctors, he had an uneventful recovery and was discharged the next day.
Foreign bodies inserted in the urethra can lead to serious complications, such as bladder dysfunction, painful erection and urinary tract infections. Although the practice is quite rare to this day, there have been cases of patients inserting pistachio shells, iron wires, pins and needles into the urethra. And the most common reasons for doing so include "sexual curiosity" and "sexual practice after intoxication."
As stated in the study, the insertion of foreign bodies into the urethra is a delicate matter. This often prevents patients from seeking medical care promptly. It is often attributed to mental disorders, however, in this case the boy was not suffering from any.
Source: ScienceDirect