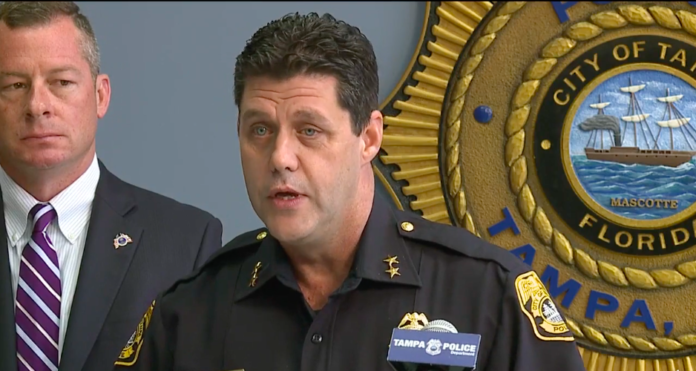 Sexual battery case solved after 14 years with help of genetic data
Police in Florida arrested the perpetrator of a 14-year-old sexual assault case with the help of genetic data. According to a press conference held by the police in Tampa, Jared Vaughn was involved in a sexual battery case almost a decade ago. Sexual battery involves cases of oral, anal or vaginal penetration either by a sexual organ of another and anal and vaginal penetration by any other object. The law categorises it as a serious charge requiring proper defense.
The incident occurred with a student at the University of Tampa who was walking back from her dorm after an annual Gasparilla Pirate Festival in January 2007. While she was walking home, the perpetrator, who was a complete stranger to her, offered her to help her get home. Once the student was back at her dorm room, she was allegedly sexually harassed by the perpetrator. Although the police was able to obtain the suspect's DNA from the crime scene, the case remained unsolved until recently. The case mainly remained unsolved because the police was unable to find any matches of the suspect's DNA.
In March 2020, the police reopened the case and started to search for clues on genealogy testing databases including GEDmatch and FamilyTree.
While sifting through the databases, the police found relatives of the suspect. Further investigations led them to the perpetrator, Jared Vaughn, a 44-year-old residing in West Virginia. The investigators obtained his DNA with a search warrant which was a positive match to the genetic material gathered at the scene of the sexual assault. Vaughn was officially charged with sexual battery on June 16th, 2021.
Ruben Delgado, assistant police chief hopes that "the victim now can have some closure in her life". According to some of the media outlets, the suspect submitted his own DNA to the public genealogy database which helped in tracking him down. However, according to March Brutnell, Special Agent at Florida Department of Law Enforcement, the suspect was traced through "relatives found on public genealogy databases". 
Consumer genealogy websites have helped bring justice to a number of criminal cases. Although the websites have been extremely useful for tracing criminals, there are concerns that it may be an infringement of personal privacy. The police, however, are still allowed to use the databases, given that they have search warrants.
References
Family Tree Geneology Site Used To Arrest Suspect In 14-Year-Old Sexual Assault Case https://www.iflscience.com/health-and-medicine/family-tree-geneology-site-used-to-arrest-suspect-in-14yearold-sexual-assault-case/