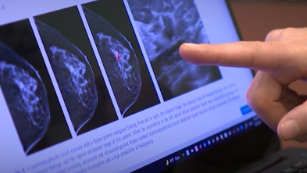 Almost half the deaths across the globe are because of cancer risk factors, which are preventable. For example, smoking, drinking excessive alcohol or high BMI.
The research was published in The Lancet and revealed that preventable risk factors could cause 44.4% of cancer deaths and 42% of healthy years lost.
Dr Chris Murray and his colleagues wrote,
Funded by Bill and Melinda Gates Foundation, the paper analyzed the relationship between cancer and the risk factors. They used data from the Institute of Health Metrics and Evaluation's Global Burden of Disease Project.
Moreover, the project analyzes the global data on disability and deaths as well. Murray and his colleagues directly analyzed cancer deaths and disabilities from 2010 to 2019. It involved 204 countries, 23 types of cancer, and 34 risk factors. The cancers in terms of attributable risks causing global deaths include bronchus, tracheal, and lung cancer. In addition, they are found in both men and women.
Furthermore, data also revealed that the risk of attributable cancer is increasing by 20.4% across the globe from 2010 to 2019. The leading five regions include East Asia, Europe, Western Europe, North America, and Southern Latin America.
The researchers wrote,
The new study precisely describes how important prevention of cancer is and the increasing number of cases, due to obesity requires thorough investigation. Dr William Dahut, chief scientific officer of the American Cancer Society said that modifying the behaviour can save lives.
He quoted in an email to CNN,
He further wrote,
Although the use of tobacco in the US is less in comparison with other countries, cancer deaths caused by tobacco use are a major concern. Moreover, they impact some states in a disproportionate manner.
Furthermore, it has been concluded that cancer prevention is possible through the eradication of risk factors, reducing the burden in the future.