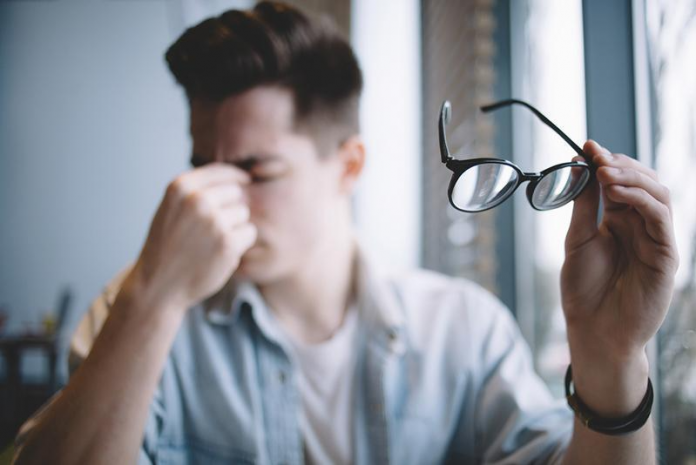 As per the World Health Organisation, air pollution affects more than 90% of the world's population.
Moreover, the pollutants, including, dust, soot and ground-level gases emitted from motor vehicles and industries are a particular concern.
Continuous exposure to these irritants can irritate the eyes and cause irreversible vision loss.
A large study found a link between air pollution and irreversible vision loss. The study concluded that air pollution can cause macular degeneration, an age-related disease which leads to permanent vision loss. Although there is still a lack of research, the findings support the fact that air pollution is harmful for our health in many ways.
The authors of the study wrote in their paper, "Our findings add to the growing evidence of the damaging effects of ambient air pollution, even in the setting of relative low exposure of ambient air pollution."
The disease is caused by leaky blood vessels in the back of the eye. And build up of small blobs of fat and protein on the macula. Genetics and smoking are two common risk factors of this condition. This study was conducted on thousands of people using publicly available databases. The database included 115,954 UK Biobank participants aged 40–69 years old. Air pollution affects the eye through inflammation and oxidative stress. However, more research is required to build on this link.
According to Philip Landrigan, a public health physician and epidemiologist from Icahn School of Medicine at Mount Sinai, New York, who was not involved in the study, "the good news is that ambient air pollution can be controlled and the diseases it causes prevented."
Furthermore, he wrote, "cities and countries will need to switch to non-polluting energy sources, encourage active commuting, enhance their transportation networks, [and] redesign industrial processes to eliminate waste."
References
Association of ambient air pollution with age-related macular degeneration and retinal thickness in UK Biobank https://bjo.bmj.com/content/early/2021/01/11/bjophthalmol-2020-316218