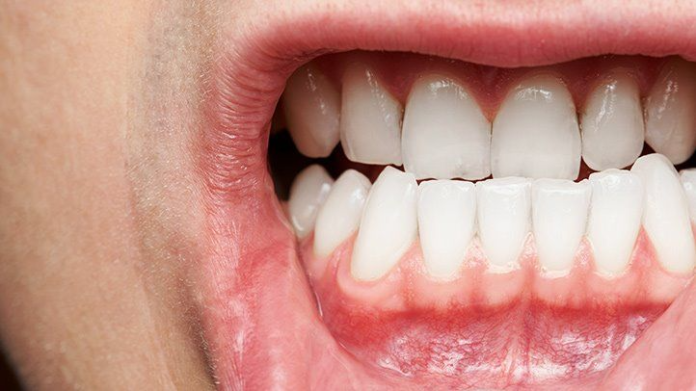 Study findings show an association between gum disease and hypertension
High blood pressure is a leading cause of premature death and affects 30 to 45% of adults. Whereas periodontitis affects 50% of the world's population. Study published in journal of the European Society of Cardiology (ESC) states that there may be a direct association between periodontitis and hypertension.
According to the senior author of the study, Professor Francesco D'Aiuto of UCL Eastman Dental Institute, UK, the findings of the study showed that the more severe periodontitis is, the higher is the probability of hypertension. The findings of the study further suggested that patients with gum disease should be given advice on lifestyle changes, including exercise and a healthy diet and be informed about the risk of high blood pressure.
High blood pressure is a preventable cause of cardiovascular disease and periodontitis, both and has been linked with a high risk of heart attack and stroke.
"Hypertension could be the driver of heart attack and stroke in patients with periodontitis," said Professor D'Aiuto. Previous research also suggests that there is a connection between periodontitis and hypertension and that dental treatment plays a significant role in improvement of blood pressure. However, the data and findings are inconclusive to this day.
The study examined the odds of high blood pressure in patient with moderate to severe gum disease using the best available evidence. The meta-analysis included a total of 81 studies conducted in 26 countries. Moderate to severe periodontitis was seen to have raised the risk of hypertension by 22%, whereas severe periodontitis increased the odds by 49%. Similarly, the average arterial blood pressure, compared to those without periodontitis was higher in patients with periodontitis. "The differences are not negligible," said Dr Munoz Aguilera. "An average 5 mmHg blood pressure rise would be linked to a 25% increased risk of death from heart attack or stroke."
In many countries oral health is not given much importance or checked regularly. For this reason, gum disease remains untreated for many years. The hypothesis of the study is that oral and systemic inflammation accumulates with other existing risk factors. While the study concluded that gum disease is a potential risk factor, it can be the other way around too. However, there is need for further research to examine whether patients with high blood pressure are more likely to have gum disease.
References
Gum Disease And Hypertension- People With Periodontitis Should Be Screened For High BP, Says ESC Study https://speciality.medicaldialogues.in/gum-disease-and-hypertension-people-with-periodontitis-should-be-screened-for-high-bp-says-esc-study