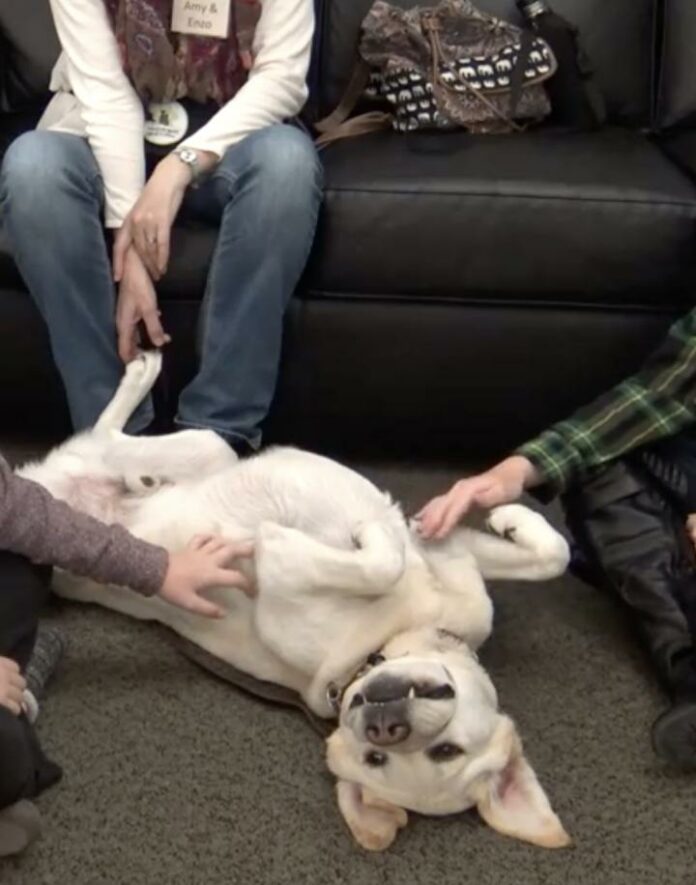 A recent study has shown that petting therapy dogs can help stressed-out college students think and plan effectively.
It seems science has provided us with further proof confirming the phrase 'a dog is a man's best friend'. A team of researchers at Washington State University (WSU) compared the benefits of petting therapy dogs to the use of traditional stress-management programs among college students.
Mental health disorders are on the rise among college students. Academic stress plays a key factor in the development of these disorders. Therefore, many universities conduct academic stress management programs and workshops to help students learn important coping skills. However, it seems they are not enough.
The team at WSU recruited around 309 university students, a third of whom were identified as at-risk of dropping a course due to stress. The 3-year study randomly divided participants among three programs: stress management workshops, petting therapy dogs, and a combination of the two. Each student underwent one-hour long weekly sessions for a period of 4 weeks.
The workshops focused on slide presentations, meditation exercises; and teaching of skills such as time management and study planning. While the human-animal interaction program involved sessions where the students interacted with therapy dogs. All under the supervision of their handlers. On the other hand, the combined group involved a mixture of both the programs.
Effects Can Last for Weeks
The researchers then tested the students' executive functioning which includes cognitive skills such mental flexibility, memory, and intolerance. After the programs, students took part in follow-up assessments 6 weeks later.
According to the results published in AERA Open, petting dogs not only reduced stress but also helped improve cognitive skills in college students. Those who interacted with therapy dogs showed a greater improvement in their learning and planning skills.  Moreover, these improvements lasted till the follow-up at six weeks.
Reference:
Pendry P, Carr AM, Vandagriff JL, Gee NR. Incorporating Human–Animal Interaction Into Academic Stress Management Programs: Effects on Typical and At-Risk College Students' Executive Function. AERA Open. January 2021. doi:10.1177/23328584211011612