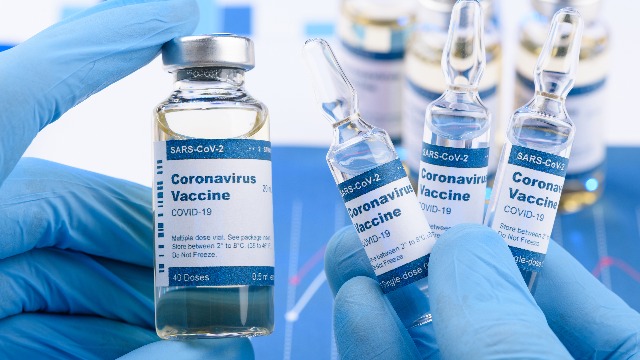 In early August, Russian authorities approved the world's first COVID-19 vaccine, the Sputnik V.
On Wednesday, Gamaleya Center announced the results of the first interim analysis of the vaccine's phase III clinical trials.
According to the results, Sputnik V demonstrated an efficacy of 92%, much more than Pfizer and BioNTech's recent results.
Vaccine testing and approval typically involve a multi-stage process that can stretch on for 10 to 15 years. Three clinical trials – Phase I, Phase II, and Phase III – are generally conducted. These trials help determine a vaccine's safety and efficacy. However, in August Russia made headlines for approving Sputnik V despite not having conducted phase III clinical trials. It was registered under the emergency use authorization (EUA) mechanism.
Currently, phase III clinical trials for Sputnik V are being held in countries across the world. This includes around 40,000 participants from countries such as Belarus, Venezuela, and the UAE.
So far, as part of the trial, over 20,000 participants have received the first dose of the vaccine. Whereas, more than 16,000 have received the second dose.
Sputnik V Demonstrates an Efficacy Rate of 92%
On 11th November, the Gamaleya Center announced the results of its first interim analysis of Sputnik V's phase 3 clinical trials. According to the results, the vaccine demonstrated an efficacy of 92%. This means that participants who received the vaccine were 92% less likely to develop COVID-19 as compared to those who received a placebo.
Moreover, observation of an additional 10,000 vaccinated volunteers belonging to high-risk groups also showed the vaccine's efficacy to be over 90%.
Doubts Arising
The results come just a few days after Pfizer and BioNTech announced the result of their first interim analysis. Their vaccine demonstrated an efficacy of over 90% in phase 3 clinical trials. The timing of Sputnik V's trial result is causing scientists to doubt its credibility.
Furthermore, scientists argue that the efficacy rate is based upon just 20 confirmed cases whereas, earlier trials had reported more than 90 cases.
However, Russian authorities are celebrating the news and counting on it to successfully defeat the pandemic.

While no adverse effects have been reported in the participants as yet, researchers will continue to monitor the participants for side effects till 6 months. Upon completing Phase III clinical trials, Gamaleya Center plans to publish its findings in an international peer-reviewed medical journal. 
Reference:
The first interim data analysis of the Sputnik V vaccine against COVID-19 phase III clinical trials in the Russian Federation demonstrated 92% efficacy. (2020, November 11). Retrieved November 12, 2020, from https://sputnikvaccine.com/newsroom/pressreleases/the-first-interim-data-analysis-of-the-sputnik-v-vaccine-against-covid-19-phase-iii-clinical-trials-/