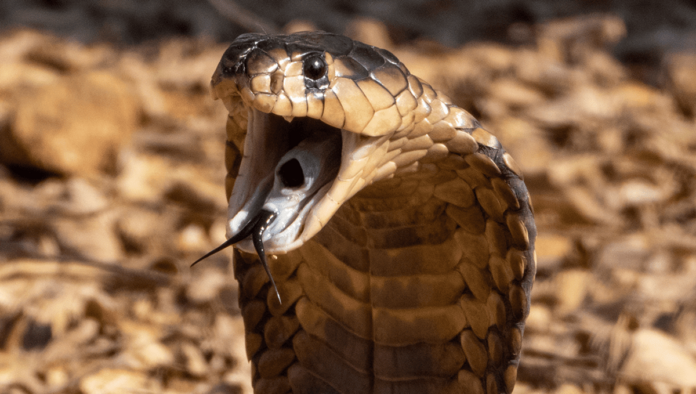 A 47-year-old man suffered from scrotal necrosis and death of tissue on the scrotum after a snake but his genitals. The snake "struck from the toilet and bit his genitals," while sitting on the toilet, on a nature reserve in South Africa. Since the nearest hospital was at least a couple of miles away, the patient had to be airlifted to the nearest trauma centre. The snake that bit the patient was identified as a snouted cobra. This type of snake is not usually known to be aggressive but may attack in case of a threat.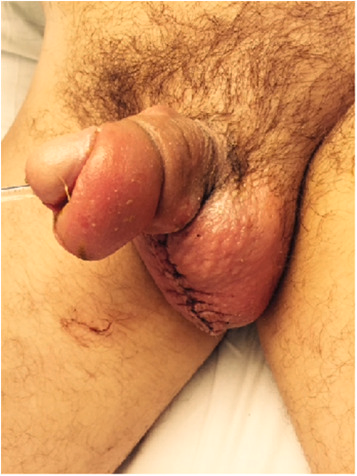 The patient complained of pain all the way from his groin to his upper chest and a burning sensation in the genitals. Although snake venom is neurotoxic, the patient, fortunately, did not experience any neurological symptoms. The patient was conscious upon his arrival at the hospital. On examination, the patient's genitals were swollen with deep purple discolouration, a finding consistent with scrotal necrosis. Doctors administered eight doses of venom antiserum and transferred the patient to the intensive care unit. The patient further required dialysis for acute kidney injury before he stabilised. After the necrosis in the genitals stabilised, doctors performed a surgical debridement and removed the dead tissue.
The patient was called back for a follow-up a year later and his wounds had healed properly. The examination further showed normal genital functioning.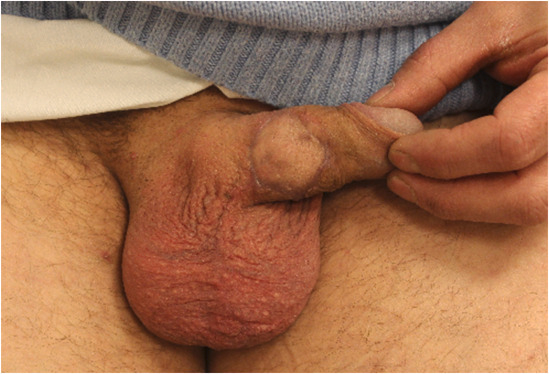 This is "the first case describing Naja annulifera envenomation of the genitals", as described in the study. Treatment generally includes antidote and broad-spectrum antibiotics. In more severe cases, surgical debridement or intensive care may be needed.
Source: Urology Case Reports