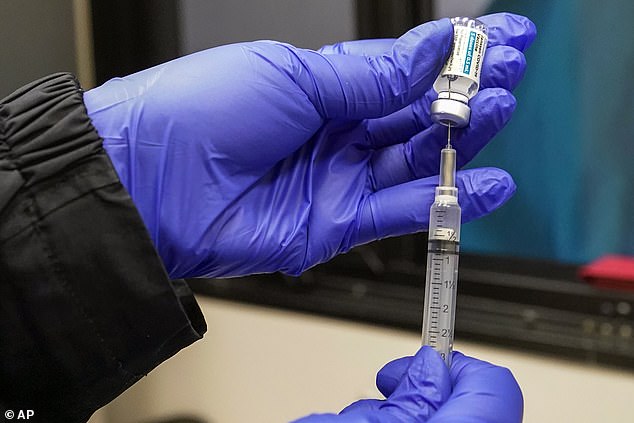 Study shows that mixing of COVID vaccines can cause an increase in short-term side effects such as fever.
As countries face a disrupted supply of COVID vaccines, some experts are recommending mixing doses to avoid any pause. Moreover, due to the risk of blood clots with the AstraZeneca vaccine, many countries are now advising people to receive an mRNA vaccine for their second dose. However, it is unknown whether mixing COVID vaccines is safe, or whether it causes a greater immune response. Now, for the first time, researchers at the University of Oxford and the National Immunization Schedule Evaluation Consortium (Nisec) have conducted a study testing the effectiveness of mix-and-match vaccines. They focused their research on AstraZeneca and Pfizer vaccine in particular.
The Comparing Covid Vaccine Schedule Combinations, or Com-COV trial aims to collect data on the immunogenicity and reactogenicity of mixing COVID jabs. The researchers released preliminary results of the first part of their study in a letter to The Lancet.
The team of researchers recruited over 800 people aged between 50 to 69 years. Out of these, 463 participants received a prime vaccine followed by a boost vaccine after a 28-day interval. These participants either received two doses of the same vaccine, Pfizer after AstraZeneca, or AstraZeneca after Pfizer.
Increased Rate of Fever in Mix-and-Match Group
In the group that received both doses of a single vaccine, the rate of fever was 10% and 21% respectively. In comparison, 34% of people in the group that received AstraZeneca followed by Pfizer reported fever. And 41% experienced fever in the group that received Pfizer first, then AstraZeneca. Moreover, results showed a similar increase in side effects such as chills, headache, muscle pain, fatigue, and malaise among the mix-and-match vaccine groups. Thus, providing evidence that mixing COVID vaccines can cause short-term side effects. However, none of the side effects resulted in hospitalizations.
The authors of the study believe that mixing vaccines can result in an increase in work absences. Therefore, they advise caution when vaccinating healthcare workers. Furthermore, the study recruited 50-year-olds and above, so there's a chance that younger people might face greater side effects
Researchers are now awaiting the release of the full data from the study that will shed light on the effect of mixing vaccines on the immune response.  
Reference:
Shaw, Robert H, et al. "Heterologous Prime-Boost COVID-19 Vaccination: Initial Reactogenicity Data." The Lancet, 2021, doi:10.1016/s0140-6736(21)01115-6.