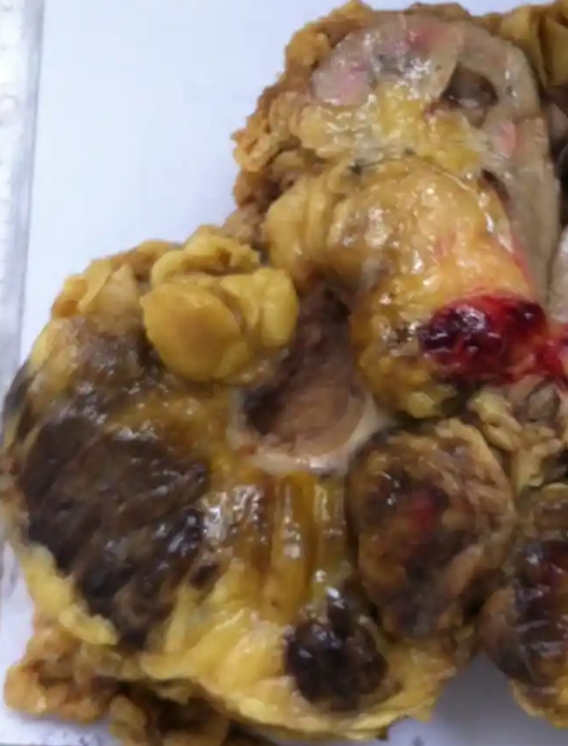 Myelolipomas are tumors consisting of fat and blood-forming elements. They lack metastatic potential and generally involve the adrenal glands. While Myelolipoma of the kidney is very rare, it can occur in extra-adrenal locations such as the pelvis and mediastinum. To date, only three cases of renal myelolipoma have been documented, this being the third case.
Case Report of Renal Myelolipoma
A 55-year-old male patient presented with a complaint of pain in his right flank. His medical history further revealed that he had insulin-dependent type 2 diabetes. Doctors performed a physical examination, which did not show any other abnormalities. For example, lymphadenitis (enlarged lymph nodes) or splenomegaly (enlarged spleen). His laboratory tests were also normal.
For further investigation, the doctors advised an ultrasound of his right kidney which revealed hydronephrosis. In addition, a pyelograph was also performed, which confirmed the presence of a stone causing hydronephrosis in his right kidney and rendering it non-functional.
After observing an abdominal mass on CT scan, doctors performed a nephrectomy. Gross examination of the kidney found a well-circumscribed yellowish mass on its lower pole. The mass was biopsied and sent for a histopathological assay. The results showed the presence of both mature fat cells and hematopoietic stem cells in the mass, findings consistent with a renal myelolipoma. The doctors also found small areas of hemorrhage within the tissue.
Based on the histological findings and benign nature of the observed mass, the doctors diagnosed it as a renal myelolipoma.
Post-operative Events
After the removal of his right kidney and benign tumor, the patient had an uncomplicated recovery. On a follow-up session 3 months later, he showed good health and a complete absence of disease.
Reference: Ghaouti, M., Znati, K., Jahid, A., Zouaidia, F., Bernoussi, Z., & Mahassini, N. (2013). Renal myelolipoma: a rare extra-adrenal tumor in a rare site: a case report and review of the literature. Journal of medical case reports, 7(1), 1-5.