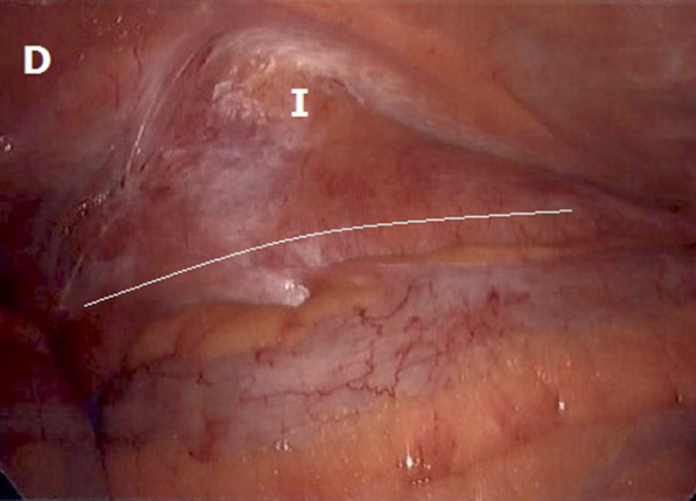 Case study: ureteroinguinal hernia
An inguinal hernia is a common ailment, with 800,000 surgical repairs performed each year in the United States. However, ureteroinguinal hernia is a rare finding. There have been fewer than 150 cases reported till 2017. Risk factors of the condition include obesity, a history of a kidney transplant, collagen synthesis deficiency, age greater than 50 years and male sex. Whereas most patients are asymptomatic during presentation.
A 67-year-old male patient presented with suprapubic pain with a history of 2 days. The patient further complained of suprapubic pressure, urinary urgency, urinary incontinence and fever. His past medical history was significant for tobacco use, obesity, postpolio syndrome, hypertension, diabetes and congestive heart failure. He had never undergone any prior abdominal surgeries. Physical examination showed a soft, non-tender abdomen and reducible umbilical and bilateral inguinal hernias.
Doctors further advised laboratory tests that showed leukocytosis and a reduced white cell count. Urinalysis was consistent with a urinary tract infection. As per protocol, a CT scan of the pelvis was also advised. Findings showed a right inguinal hernia containing a ureter in addition to hydronephrosis and ptosis of the right kidney. The findings led to the diagnosis of obstructive uropathy secondary to a ureteroinguinal hernia. Imaging also showed left inguinal and umbilical hernias.
Treatment and prognosis
Doctors admitted the patient to the hospitalist service and requested consultation from Urology and General Surgery. Treatment included antibiotic therapy and cystoscopy with insertion of a right ureteral stent to alleviate the obstructive uropathy. After stent placement, the patient's symptoms improved and the leukocytosis resolved. The patient was discharged from the hospital with referral for elective herniorrhaphy. However, the patient returned to the operating room 2 months after initial presentation. Doctors performed a transabdominal preperitoneal (TAPP) hernia repair which revealed a left-sided inguinal hernia.
Given this finding, doctors further suggested an open repair. Open dissection revealed a large amount of retroperitoneal fat with a herniated right ureter. 30 days later, the patient underwent cystoscopy and the right ureteral stent was removed. There were no postoperative complication reported.
Source: American Journal of Case Reports