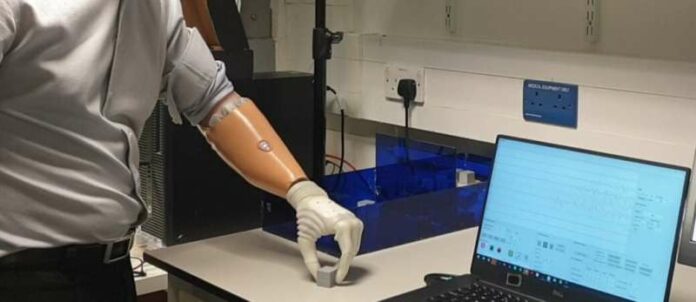 A doctoral candidate of Aalto University Dennis Yeung developed a technology that allows better compatibility between a prosthetic implant and an amputated region of the body. Dennis and his researchers conducted the study in cooperation with Helsinki University Hospital and Imperial College London.
People with upper limb amputation can control the prosthesis by contracting their remaining muscles. This connection where a prosthesis detects the electrical signals produced by muscles is a myoelectric interface.
Moreover, all the most advanced prosthesis uses machine learning algorithms for the interpretation of these user-generated signals. Although these connections are mostly sensitive to external factors, for example, sweating. They become weaker with time. Hence, to solve this issue, the research community has given a proposal of various algorithms that can adapt to these circumstances that are changing.
The systems that exist currently need adjustment or require other useful measures. However, Yeung along with his team made a fully automated system that learns when in normal use and adapts to the varying conditions eventually.
He said,
Reliability of the Prosthesis
The researchers tested the research result in a virtual environment and compared them to the systems that exist currently. Once the tests were successful, the team tested the user interface using a state-of-the-art prosthesis at Imperial College London through the amputee conduct Clothespin Relocation Tests. These tests are used widely by physiotherapists for assessing the function of upper limbs.
Although adaptative prosthetic devices are expensive, when the system is better and more reliable, financial risks are reduced. This applies to individuals and public health institutes getting prostheses.
The Functionality of the System
They studied the function of the system using controlled and standardized tests. However, qualitative longitudinal studies can determine what the users need.
Yeung further said,