A patient, with a history suggesting a potential COVID-19 infection and positive close contact, presented with complaints of erythematous skin lesions.
A 16-years-old, otherwise healthy patient presented to the outpatient department with complaints of the erythematous skin lesions on the second toe of the right foot. Moreover, the patient also had papular lesions on the palms and soles too. The doctors admitted him for further evaluation.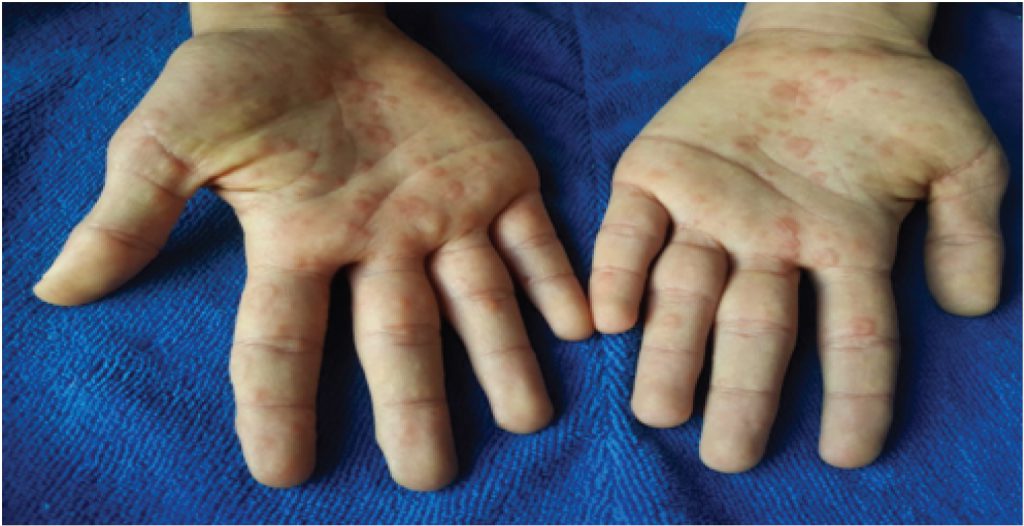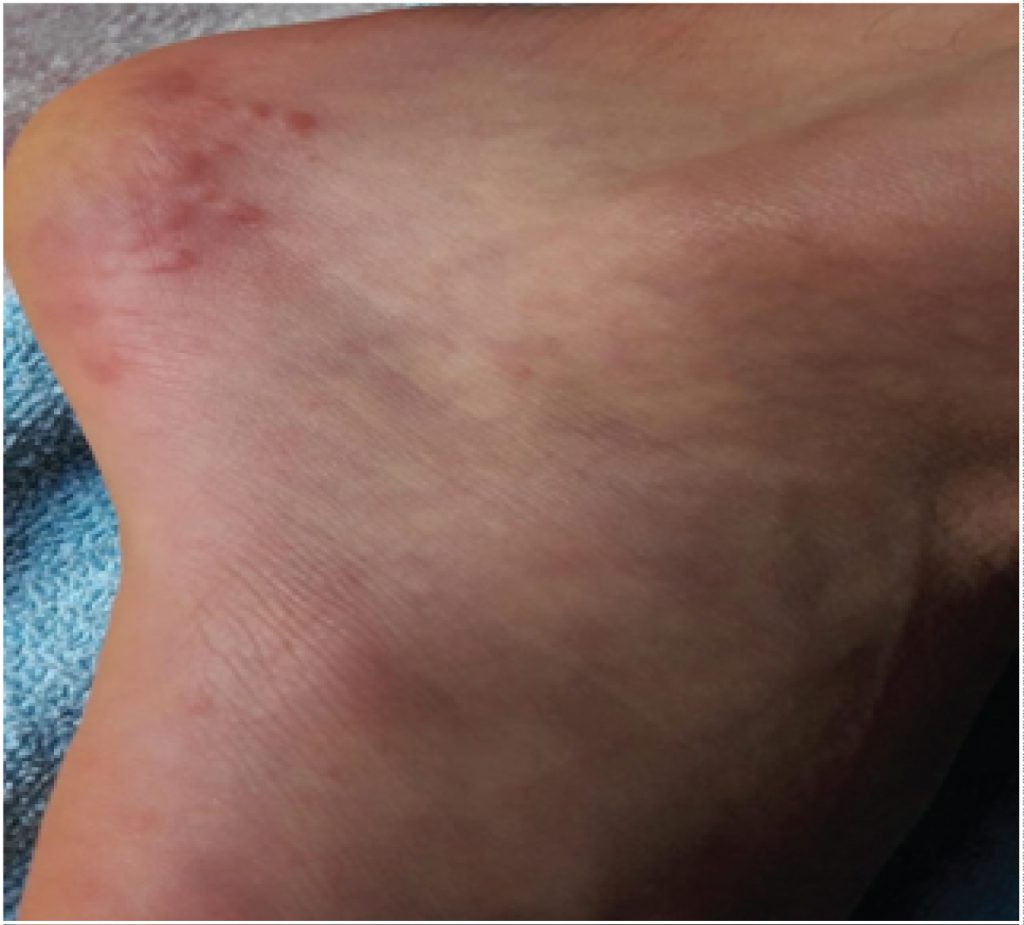 The past medical history did not reveal any significant medical or drug history. The patient did not have any fever, respiratory- or gastrointestinal symptoms. Although, after further inquiring, the patient revealed that he was diagnosed with nasopharyngitis during the past 3 weeks. Upon asking about the close contacts, he reported his father and sister having dry cough. Additionally, the patient's father had anosmia too.
Serological investigations revealed a C- reactive protein of 16 mg/l, however, the hemogram, ANA, and ANCA were normal.
The doctors advised PCR (polymerase chain reaction) based COVID-19 test for the patient, his father, and sister. The patient and his sister got negative COVID-19 results. However, the father tested positive.
The lesions spontaneously resolved over the next couple of days without any treatment or intervention.
Skin Manifestations in COVID-19 Patients:
Initially, patients infected with SARS CoV 2 (COVID-19) did not present with cutaneous symptoms. However, as more cases of COVID-19 are coming to light, healthcare professionals are coming across different clinical manifestations of this viral infection. Some studies have suggested that the most common dermatological manifestation of COVID-19 infection, to date, is maculopapular exanthem. Some other skin manifestations include papulovesicular rashes, urticaria (chicken-pox like lesions), acral and oral papules, livedo reticularis lesions, and petechiae. Either the skin lesions precede the respiratory symptoms, early on in the disease course, explain the negative status, or the lesion present later in the disease course.
Source: Elqatni M, Fatihi J, Jira M, Sekkach Y, Amezyane T, et al. (2021) Post Covid Skin Lesions. Clin Med Img Lib 7:165. doi.org/10.23937/2474-3682/1510165