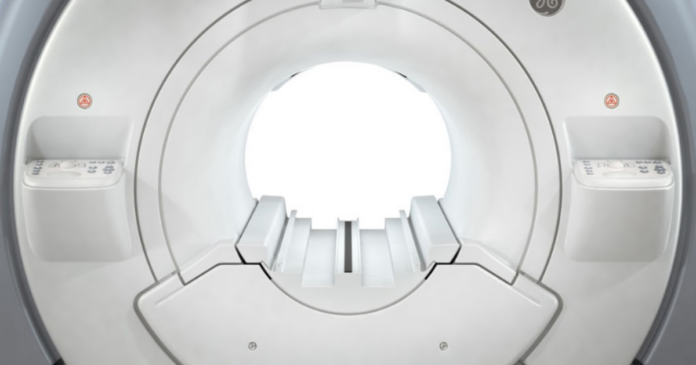 Man died after an oxygen tank got stuck in an MRI machine while he was being scanned
In an unfortunate turn of events, a 60-year-old man died after an oxygen tank got stuck in an MRI machine while he was being scanned. The patient was admitted to a hospital in the city of Gimhae, South Korea following seizures. According to the police, he was hit by a 60 kg (132-pound) oxygen cylinder in the head. The cylinder flew into the MRI after the machine had been turned on.
An MRI machine uses powerful magnetic fields that force protons in the body to align with the axis of the MRI scanner. An MRI scanner is used for visualising cartilage, tendons and muscles. However, despite its usefulness, it carries certain risks if you are carrying anything magnetic.
Potential hazards and risks
The powerful magnets attract any metal in your body. This can damage metal equipment implanted in your body, for example, a cochlear implant or pacemaker. A metal object also reduces the quality of the MRI image. The presence of metals can be a serious problem because the magnetic metals can be forced in the scanner. Whereas pacemakers can cause currents and heating from the magnetic field. This is one of the reasons why hospitals don't allow bringing metal objects into the MRI. How the oxygen tank was allowed into the room is still in question.
This is not the first reported case of a medical accident involving an MRI machine and oxygen tank in a hospital setting. In a similar case reported in 2018, a 32-year-old man died after being sucked into an MRI machine. He was reportedly asked by a junior staff member to carry an oxygen cylinder into the MRI room. "Despite being a 'never event,' MRI magnetic projectile accidents still continue to happen pretty regularly, and radiology should hang our heads for that," Tobias Gilk, senior vice president of Radiology-Planning told AuntMinnie.com following the latest accident.
"The fact is that almost nowhere in the world are there actual explicit rules or requirements to follow the long-established best practices that would help prevent exactly this sort of accident."
Source: South China Morning Post