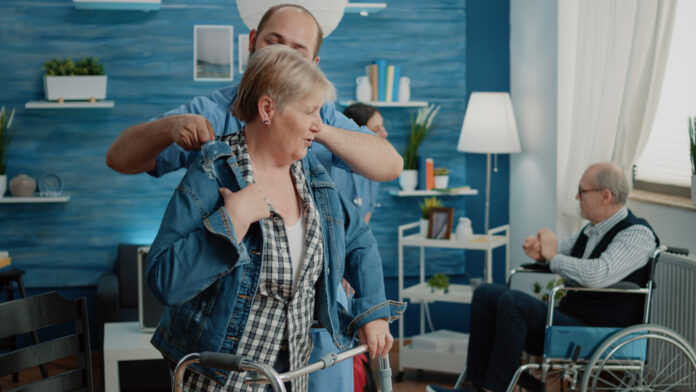 A 60-year-old woman Dee Reynolds, a resident of Northern Virginia developed symptoms of a very rare disease called Niemann Pick Disease. She complained of slurred speech, weaved walking, and loss of balance.
Late presentation of Niemann Pick Disease
The symptoms started in 2005 and since then Ms Reynold has visited multiple doctors. However, she was unable to get a satisfactory diagnosis despite different consultations and investigations. Gene sequencing, skin biopsy, eye exam and MRI had also been done during that period. موقع المراهنات العالمي None concluded a definitive diagnosis.
According to her,
"I had a year's worth of testing in four days, The first day was 25 vials of blood"
Later in 2018, she was admitted to the Undiagnosed Diseases Network, where she was diagnosed with Niemann-Pick-Type C.
Niemann Pick Disease
Niemann Pick Disease is an inherited disorder that commonly presents during childhood. It causes a slow and gradual deposition of cholesterol and other forms of lipids within the cells. This inevitably damages the organs of the body and the central nervous system. The disease typically presents with a lack of coordination and changes in walking. Moreover, it can progress to convulsions and dementia. العب بلاك جاك اون لاين The most common complication and cause of death in patients with Neimann Pick Disease is aspiration pneumonia.
There are three variations of the disease, categorized as A, B and C. Each causes serious symptoms and complications later in life. The outlook for the patient depends on the age at which the symptoms are presented. Furthermore, the survival rate is very low. لعب بوكر
Dr Toro said, "I'd read about it but never seen an adult patient"
Management and Prognosis
Currently, there is no treatment available for Neimann Pick Disease. However, some therapies under trial might help in the future. Diagnosis of the disease can help the patients deal with the uncertainties of the condition.
The prognosis of Neimann Pick Disease in the 60-year-old was unclear because the disease progressed very slowly. Doctors also predicted that her gait and coordination will gradually become worse due to the progressive deposition of cholesterol in her brain. In addition, she is at risk of developing neuropsychiatric symptoms too.
Reference:
Marsili, L., Sharma, J., Espay, A. J., Migazzi, A., Abdelghany, E., Hill, E. J., Duque, K. R., Hagen, M. C., Stephen, C. D., Kovacs, G. G., Lang, A. E., Hadjivassiliou, M., Basso, M., Kauffman, M. A., & Sturchio, A. (2021). Neither a Novel Tau Proteinopathy nor an Expansion of a Phenotype: Reappraising