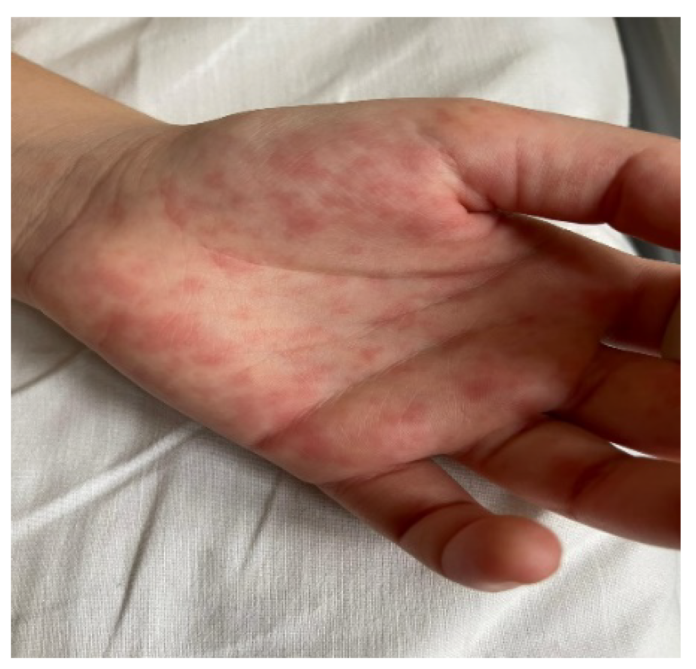 Multisystem inflammatory syndrome, manifestation of COVID-19 in adults and children, both
Cases of a new multisystem inflammatory syndrome (MIS) in association with COVID-19 have surfaced as an uncommon and severe complication of the disease. The presentation of the disease is noted to be similar to Kawasaki disease or toxic shock syndrome. Common symptoms of the disease include cardiac dysfunction, shock, fever, gastrointestinal symptoms and elevated inflammatory markers. However, since June 2020, cases of hyperinflammatory syndromes, resembling MIS have also been reported in adults. In this article we presented the case of a 28-year-old who presented to the hospital with a complaint of neck swelling a month after he was diagnosed with COVID-19.
The pain and swelling in the neck had a history of 5 days with other symptoms of malaise, diaphoresis and fever. Two days into the illness the patient presented to an urgent care clinic. Doctors prescribed him with doxyclycline and prednisolone which helped to temporarily alleviate the symptoms. Although, the relief was short-lived and the symptoms returned, prompting another visit to the emergency department. PCR testing for SARS-CoV-2 came back negative. According to the patient, he had tested positive for COVID-19 a month before. He also experienced a mild headache and low-degree fever, both of which resolved within 2 days. There were no respiratory symptoms reported, therefore, he did not require hospital admission.
Examination showed a transient itchy rash on both assumed to be because of antibiotics.
Examination also showed a transient itchy rash on both arms which the patient assumed was because of antibiotics. The patient's medical history was also significant for obesity, no other medical problems were noted. His family history and surgical history were also unremarkable. Nor did he have a history of using any tobacco, alcohol or drugs. Physical examination further showed that the patient was febrile and tachycardic with an oxygen saturation of 98% on ambient air. Palpation showed significant tenderness in the right submandibular lymph nodes and enlarged tonsils without presence of erythema or exudate.
Doctors further advised a CT scan of the neck which showed multilevel cervical lymphadenopathy, which was more prominent in the right region than the left. The findings were consistent with the diagnosis of a bacterial infection. Treatment included broad-spectrum antibiotics. However, despite treatment, the patient continued to complain of neck pain and persistent febrile feeling for several days after. The patient was discharged after 5 days of hospitalisation. He was back at his usual health at his 1-month follow up.
In conclusion of the study, although multisystem inflammatory syndromes were not previously seen to be associated with COVID-19, clinicians and health systems need to be aware of the variable presentations of disease. Moreover, given the lack of evidence, further research is required to understand the pathogenesis of MIS-A.
References
Rare presentation of multisystem inflammatory syndrome in an adult associated with SARS-CoV-2 infection: unilateral neck swelling https://casereports.bmj.com/content/14/5/e242392