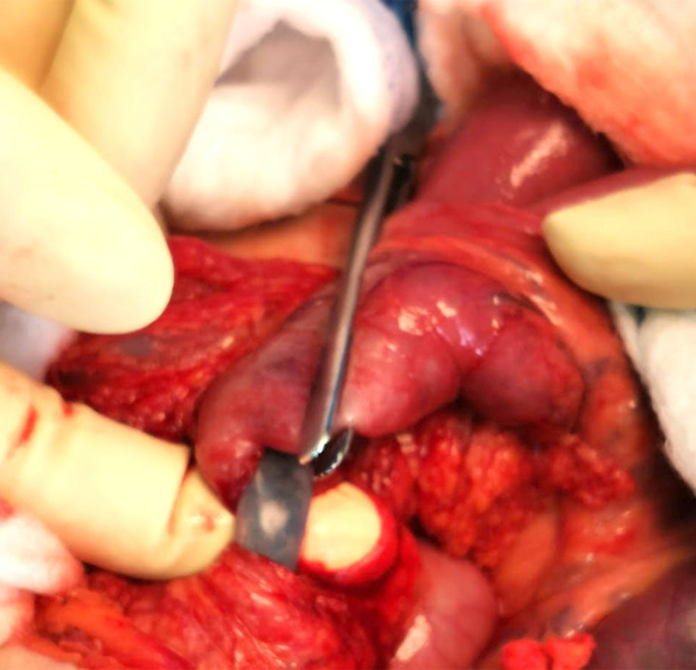 Case study: Jejunal volvulus
This article describes the case of a 34-year-old diagnosed with a jejunal volvulus around a gastrotomy tube. The patient presented to the emergency department with a 1-day history of vomiting. He was unable to tolerate feeding and also experienced 8 to 10 episodes of non-projectile, non-bloody and non-bilious vomiting. His medical history was significant for cerebral palsy and kyphoscoliosis. Doctors gave the patient a trial of domperidone, however, he did not show any improvement.
On physical examination, the patient was non-verbal and showed severe cognitive impairment. There were no signs of abdominal distension or fever. The patient's medical history was also significant for gastroesophageal reflux disease and recurrent episodes of pneumonia for which he underwent PEG tube insertion 2 months before the current presentation.
Investigations and diagnosis
On presentation the patient was afebrile, his blood pressure, pulse rate and respiratory rate were within normal range. The abdomen was soft on palpation, though, with no clinical signs of peritonitis. The skin that surrounded the PEG tube showed a normal appearance. The remaining physical examination was also insignificant. Further investigations showed a haemoglobin level of 15.2 g/dl, platelets count of 345 x 103 platelets/μL and a leukocyte count of 8.5×103 cells/μL. His urea, electrolytes and liver enzymes were within normal range.
Doctors further advised an abdominal CT to evaluate the patient's condition. However, because of breathing artefacts and scoliosis displacing the bowel loops, it was difficult to interpret the CT images. Therefore, for further evaluation, the patient was referred to an experienced abdominal radiologist who suggested that an abnormal twisting of the small intestine loops around the PEG was causing the proximal bowel loops to dilate. In addition to a complete collapse of the bowel distal to the presumed point of obstruction. Other findings showed that the stomach was distended and the PEG tube was in place.
Based on the clinical and radiological findings, the patient was referred for an emergency laparotomy. Findings of the laparotomy confirmed the diagnosis of volvulus around the PEG tube. An additional appendectomy was also carried out. Unfortunately, the patient suffered from a cardiac arrest 5 days following the procedure. Treatment included cardiopulmonary resuscitation with pharmacological intervention. 6 minutes into the resuscitation his sinus rhythm was restored. He further required an emergency tracheostomy and was discharged after 4 days of observation.
Source: American Journal of Case Reports