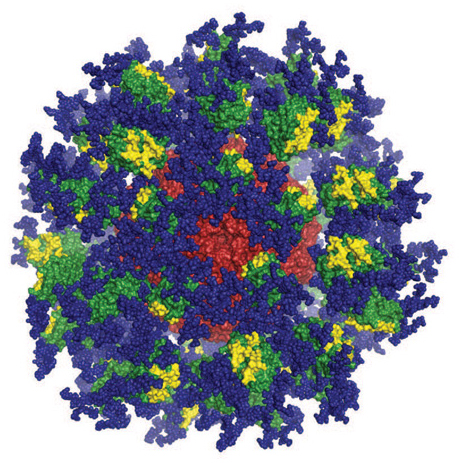 IAVI and Scripps Research have announced results from the first-in-human clinical trial of a novel HIV vaccine.
97% of the trial participants developed rare immune cells as a result of the vaccine.
Scientists are working on partnering with Moderna to develop and test an mRNA-based HIV vaccine.
HIV affects more than 38 million people around the world. Despite multiple trials, researchers are yet to develop an effective vaccine against the virus. Largely because of the fact that the virus mutates at an extremely fast rate; thus, evading the immune system. In 2018, the International AIDS Vaccine Initiative (IAVI) and Scripps Research began the first-in-human Phase I trial for a newly engineered HIV vaccine. Earlier this month, researchers announced results from the vaccine trial; revealing promising results.
The vaccine candidate, eOD-GT8 60mer, was designed to stimulate the production of broadly neutralizing antibodies or bnABs. These special antibodies can attach to HIV spikes; thus, neutralizing diverse strains of the virus. However, these antibodies are produced by 1 in every 1 million B cells.
HIV Vaccine Trial Shows 97% Success Rate
The researchers administered the candidate as the first step of a multi-stage vaccine development process. The Phase I trial not only assessed the vaccine's safety but also its ability to stimulate the production of bnABs.
The clinical trial included 48 healthy, HIV-negative adults; divided into a low-dose or a high-dose group. Participants either received two doses of the novel vaccine, or a placebo. According to the results, 97% of the participants that received the vaccine developed the rare B cells needed to produce bnABs. Moreover, researchers did not report any adverse effects among the participants.
Next, the team plans to partner with Moderna to plan and test an mRNA-based vaccine based on their approach.