On the way to an esthetician to get eyelash extensions, the imagination is limitless. The brain cannot stop fantasizing and imagining without even thinking twice about the things that can go wrong. Quite similarly, the fantasies of a young student were shattered when the eyelash extensions took her eyesight, albeit for a couple of hours!
A 20-year old student, Megan Rixson, living in the UK, presents to the outpatient clinic with complaints of eye swelling, tearing, redness, and loss of vision for 2 hours, preceded by the eyelash extension done at a new, local salon on the 19th of October 2018.
Gradually her vision got blurred and she couldn't see clearly. She went to a local clinic to seek professional help.
Megan claims that the esthetician used nail glue on her eyelashes, which resulted in swelling and loss of vision.
Although her loss of vision was temporary, and she regained her vision after she was treated at the local clinic. Megan said:

"When she was doing the first one, my eyes were stinging lots, but she said, don't worry, it's normal, and told me to hold my eye open. It was burning so much my eyes were naturally closing, but she kept telling me to hold them open. After she was done, I sat up on the bed and couldn't open them. I said, this isn't normal, but she kept saying it was."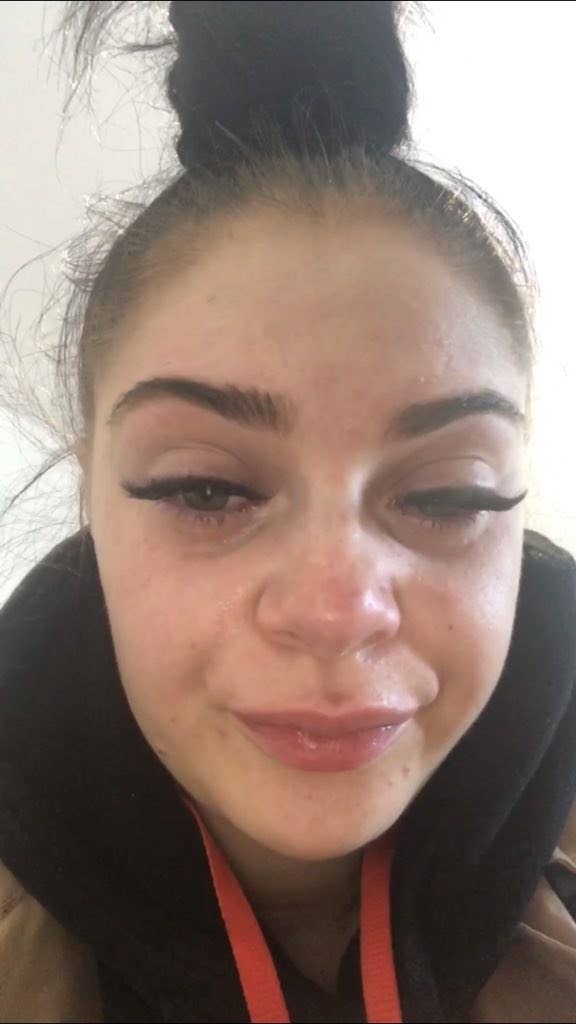 An optometrist and president of the American Optometric Association, Dr. Samuel D. Pierce said:
"They have the potential to cause redness, irritation, and inflammation that can cause conjunctivitis or pink eye from trapped foreign particles,"
The glue used can also cause allergic reactions, which can subsequently lead to corneal abrasions. Corneal abrasions can progress to ulcers. Corneal ulcers are fatal. If the ulcer gets infected, there are even higher chances of permanent loss of vision.
Megan was lucky enough to seek medical help and get the right treatment at the right time, which saved her from permanent visual loss.
After having a horrifying experience, she has advice for those who dream of getting eyelash extensions to spread awareness. She advised:
"My first bit of advice would be to make sure you always carry out a glue test. And second of all, ask the beautician what glue they use, ask to see it."
Dr. Samuel's first advice is to avoid the procedure, but for those who are ready to keep the risk, he advises them to be vigilant and not feel shy in asking the estheticians questions regarding the products they are using and the kind of glue they use. Besides, it is also important to observe the level of hygiene maintained and practiced by the estheticians and the staff, including the use of gloves, handwashing rituals, etc.
"My first advice would be to don't do it."