A 42-year-old cocoa farmer, Leon, had an accident which led to wounds around his jaw. He was riding at the back of his friend's motorbike, when his friend lost control while veering his way through the incoming traffic, flinging the two from the bike. His friend suffered grave injuries, whereas Leon considered himself lucky to have only flesh wounds around his jaw. Soon after, Leon went to a nearby hospital to seek medical attention only to find the hospital closed. With inadequate resources, constrained finance and immense responsibility of eight children, he decided to let nature take its course. For 15 long years, his wounds remained unattended, i.e. no medical or surgical interventions. His scars grew into an ever-increasing keloid tumour.

Skin is a dynamic and versatile organ. Upon external injury or breach, it ignites a cascade of events to restore its integrity, bridging wounds with scar tissue. A scar is a fibroproliferative product. When the healing process surpasses the boundaries due to unregulated and excessive fibroblast activity, keloid tissue is formed. Though hypertrophic scar also has the same underlying mechanism, it respects the edges of the wound and may spontaneously regress, differentiating it from the keloid tissue.
Keloids are more common between ages 11 and 30 years but can be seen at any age. Keloids are 15 times more common in black ethnicities with a slight female predominance. The clinical complaints may include pruritis (itching), pain, bleeding, superficial ulceration, etc. These may affect the quality of life by impairing functionality. The confidence level may be affected by the cosmetic disfigurement it causes.
Mr Leon, while discussing the functional limitation caused by the keloid tumour, said "It brings me down that I can't do my job properly. There are certain things I just can't do at work, like using a chainsaw. It's just too uncomfortable for me,"
He further added, "There are few people left that empathize with me anymore. I am sad and not really living my life, but rather coping with life."
Is keloid cancerous?
Keloid is just an outgrown, bulky scar due to a disproportionate response to a dermal insult; It is neither cancerous nor contagious.

There are multiple management approaches for keloid scars; none has been labelled to be the best as the management selection depends upon the location, extent, depth, age of the patient, etc. therapeutic options include:
· surgical excision
· intralesional steroids
· oral antihistamines and immunomodulators
· cryotherapy
· laser removal
· radiotherapy
· occlusive dressings
· compression therapy
· antiangiogenic factors ( vascular endothelial growth factor inhibitors, phototherapy, etc.)

Despite the availability of vast treatment options, prevention is the best remedy!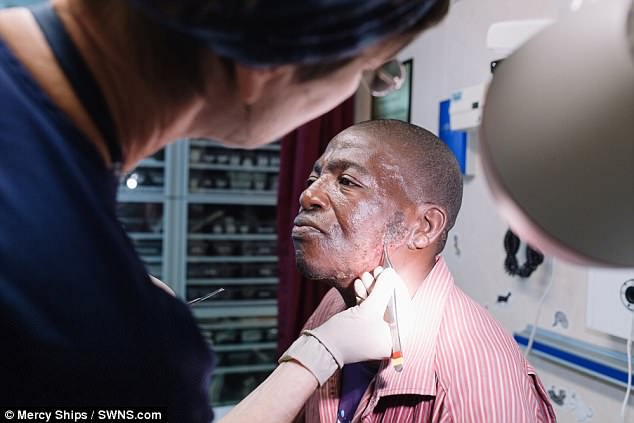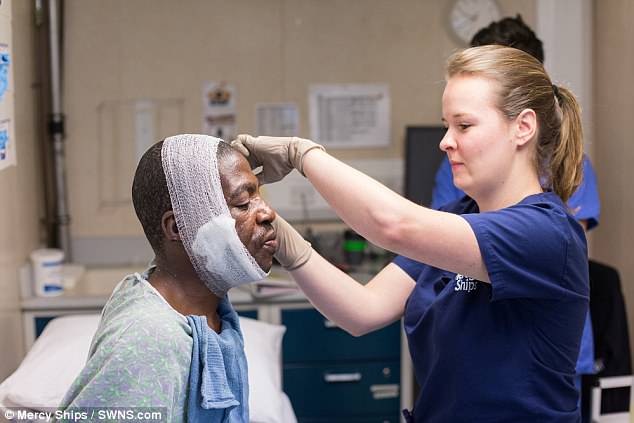 Leon got his keloid tumour operated by a volunteer plastic surgeon of a charity hospital ship of a humanitarian organisation. After that, a skin graft was used to cover the wound.

Leon, with a sigh of relief, said, 'I feel lighter. It's like a weight has been lifted, and not just because of the physical tumour. My burden has been removed too.'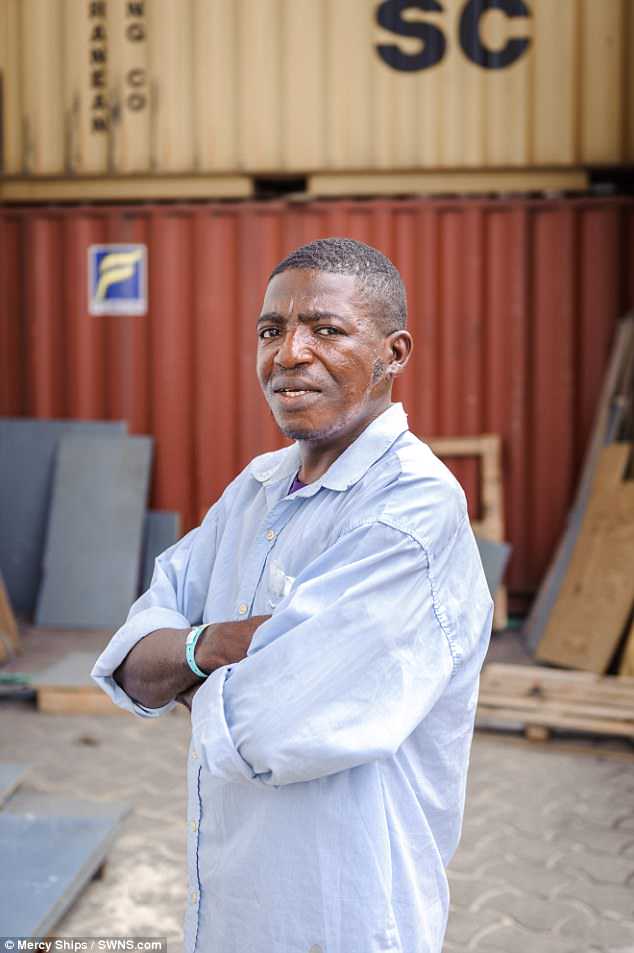 References
Ainsworth, G. (2018, May 21). The Transformation After the Scars: Leon's Story. Retrieved from Mercy Ships: https://mercyships.ca/transformation-scars-leons-story/

Hochman, B., Isoldi, F. C., Furtado, F., & Ferreira, L. M. (2015). New approach to the understanding of keloid: psychoneuroimmune-endocrine aspects. Clinical, cosmetic and investigational dermatology, 8, 67–73. https://DOI.org/10.2147/CCID.S49195

Chike-Obi, C. J., Cole, P. D., & Brissett, A. E. (2009). Keloids: pathogenesis, clinical features, and management. Seminars in plastic surgery, 23(3), 178–184. https://doi.org/10.1055/s-0029-1224797