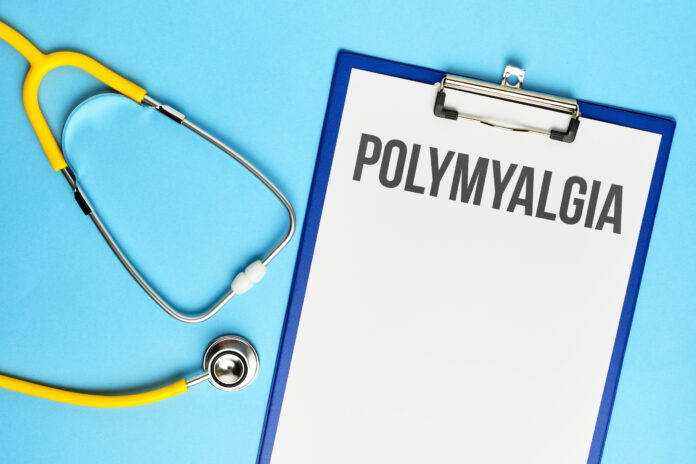 Polymyalgia rheumatica is an inflammatory disorder that affects the shoulders and the hips, causing stiffness and pain. It is common in people above the age of 65; it rarely occurs in people under the age of 50.
"Because polymyalgia rheumatica does not often cause swollen joints, it may be hard to recognize"
American College of Rheumatology
This case is about an 88-year-old woman with dementia. She presented with the complaint of non-specific symptoms of fever, and generalized pain for twelve days. She also had a history of recurrent pseudogout.
False Impression of Oligoarticular Pseudogout
The findings of her physical examination were swelling of the shoulder joints and right knee. Moreover, additional investigations revealed the presence of increased inflammatory markers in her blood test. All of these lead to a false impression of oligoarticular pseudogout.
Upon further evaluation, the joint aspiration of the right knee detected no calcium pyrophosphate crystals. Although, calcium pyrophosphate crystals are pathognomic features of pseudogout.
Final Diagnosis: Polymyalgia Rheumatica
The doctors decided to interview her family for further evaluation, which revealed that she had difficulty with movement. She also had atypical symptoms. Furthermore, her joint ultrasound showed inflammation in the bicep muscles.
Based on the investigations and findings, the doctors diagnosed the patient with polymyalgia rheumatica.
Treatment
The patient recovered completely after low-dose prednisolone treatment with no other complications.
This case reveals the importance of family interviews. Similarly, obtaining a detailed medical history and making the correct diagnosis is often difficult in elderly patients with dementia. Therefore, consulting the family for further information plays a very important role in diagnosing similar patients.
Reference: Aoki, N., Miyagami, T., Shikino, K., Yang, K. S., & Naito, T. (2021). Polymyalgia Rheumatica in a Patient with Pseudogout and Dementia. The American journal of case reports, 22, e933926.