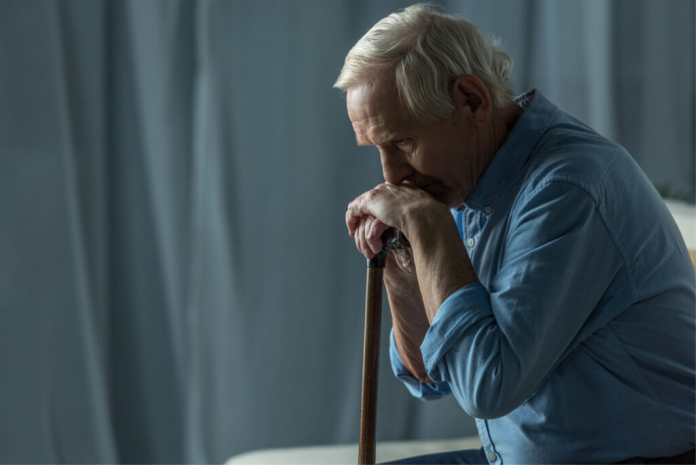 A 77-year-old man presented with a past history of dementia presented with agitation. However, the patient did not present with any typical symptoms of depression. Therefore, depression in patients with dementia may not present with typical symptoms as seen in the general population. Treatment for depression, in addition to medication generally includes behavioural and caregiver interventions.
The patient has a past medical history of aortic valve replacement (AVR), s/p coronary artery bypass graft (CABG), coronary artery disease and hyperlipidemia. He was referred for agitation to the Memory Clinic.
According to the family member of the patient, he started experiencing problems with memory in 2000. His condition worsened significantly after his AVR and CABG. He had functional deficits in activities including, shopping, cooking, driving, handling finances and other daily activities at the time he presented to the clinic. In addition to this, he would easily get agitated and irritable. He was, therefore, referred to the Memory Clinic for showing physical and verbal aggression towards his wife, including others. He visited his primary care physician for the problem. All tests, including MRI of the brain came back unremarkably normal.
He had good appetite, had no problems sleeping or any noticeable weight changes. He also denied having any suicidal thoughts or visual/auditory hallucinations. However, he did say that he was worried and depressed because of his memory problems.
On assessment, the patient showed a few typical symptoms of depression
In addition to the depression, the patient's wife also noted signs of agitating and irritability. The patient may have been unaware of his symptoms because of dementia. He was prescribed 25 mg selective serotonin reuptake inhibitor (SSRI) which was increased to 50 mg after a week. His wife was also advised behavioural management of aggression and agitation, moreover, encouraged to contact the Alzheimer's Association for caregiver support.
Four weeks later, the patient and his wife returned to the clinic. The wife reported a complete resolution of symptoms and the patient stated that "I am a happy man", denying any feelings of depression. His wife contacted an Alzheimer's caregiver support group and learned about different strategies to care for her husband and minimize symptoms.
References
Depression in Patient with Dementia https://www.hopkinsmedicine.org/gec/studies/depression_dementia.html