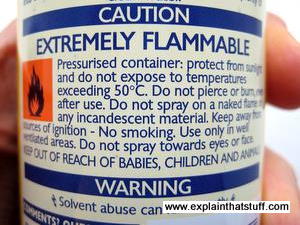 A woman in her 30s suffers burn injuries after using an air freshener near a burning stove!
A 31-year-old, otherwise healthy woman presented to the emergency department with a burn wound secondary to a flash fire. When inquired about the event leading to the burns, the patient revealed that she had used an air freshener near the burning stove. Consequently, it flared up the fire causing burns to her right face, lips, neck, breast and bilateral shoulders.
On examination, the emergency physicians observed superficial second-degree (partial thickness) burns to the right face and neck, first-degree burns to the right axilla, small second-degree burns of the right breast and both anterior shoulders. The overall surface area of skin burnt accounted for approximately 5% of the total body surface area.
The physicians stabilised the patient, thoroughly examined her, and then discharged her with topical silvadene and bacitracin prescriptions. Moreover, they instructed the patient to follow up in the outpatient department.
At the 3-day follow up, the examination revealed similar findings. Therefore, the physician suggested debridement of the blisters. Thereafter, she continued using topical silvadene.
At the 10-day follow-up, the burn wounds seemed to have healed well. Moreover, the examination did not reveal any prominent scarring.
The aerosol spray uses a propellant and fragrance. These two are packed in a container under pressure. There is a valve in the container which is operated by a spray nozzle- the actuator. Aerosol air fresheners are highly flammable. The chemicals intended to deodorize the air are not flammable per se, however, the propellent chemicals are highly flammable. When one sprays the air freshener, it releases volatile chemical compounds. Some of these chemicals are highly flammable. Therefore, it is imperative to never spray any pressurised sprays, such as an air freshener, near fire/stove/igniting agent.
Other health hazards of air fresheners:
Not only are the air fresheners flammable but there are other health hazards too. For instance, air fresheners are highly irritating to eyes, skin, and throat; and isopropyl alcohol in it can be dangerous if absorbed through the skin or inhaled/ingested. It can cause nausea, vomiting, depression, headache, dizziness, etc. Moreover, the formaldehyde, if inhaled, can cause difficulty breathing, and can trigger an asthma attack. It is also an irritant to mucous membranes. Some propellants, such as butane, can cause drowsiness, narcosis, asphyxia, and cardiac arrhythmia.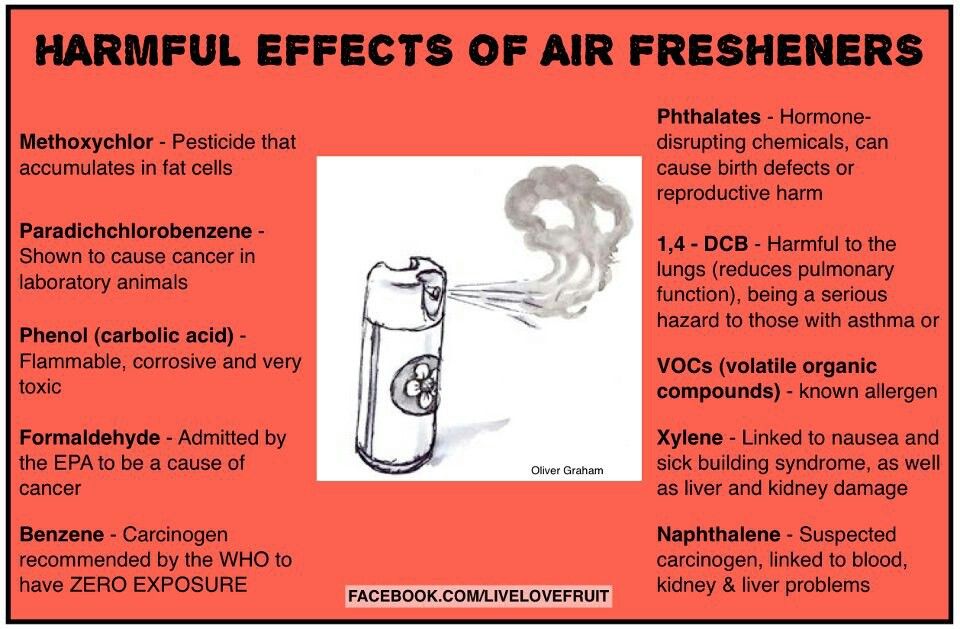 Thus, it is crucial to read the warnings mentioned on the aerosol sprays before using them. A high level of caution is warranted as aerosol sprays are flammable.
Source: Dinesh, A, Polanco, T, Engdahl, R. Burns from ignited household aerosols in the kitchen: a case series. Scars, Burns & Healing, Volume 3, 2017. DOI: 10.1177/2059513117728202.