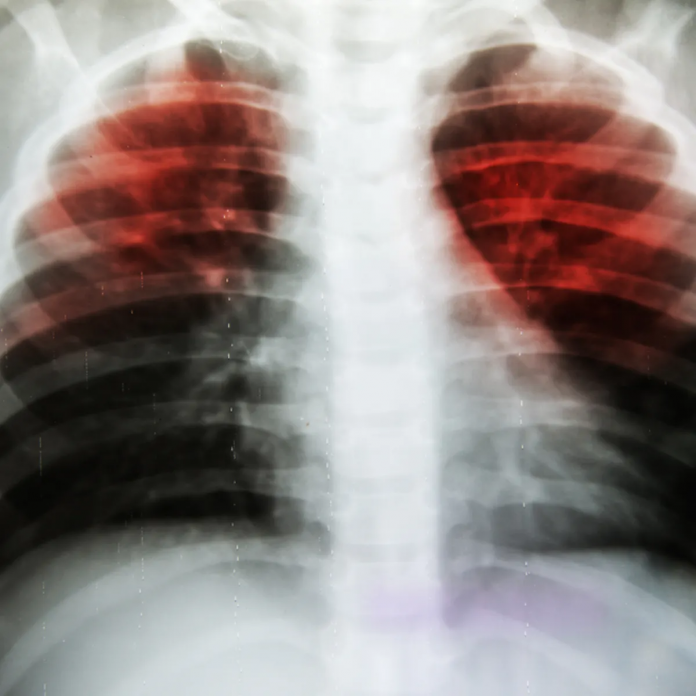 A 47-year-old female patient reported to the emergency with intermittent nonproductive cough and wheezing. Before this evaluation, the patient had been well until 2 months before. She complained of no shortness of breath, chills or fever. She further complained that the severity of her cough worsened two days earlier and she had trouble breathing. The patient's primary care physician evaluated her over the phone and recommended, fexofenadine, fluticasone nasal spray and humidification.
She was asked to follow up with her primary care physician after 2 weeks. However, the patient sought help at the emergency department of the hospital the next day because of worsening of shortness of breath. On evaluation she showed symptoms of dizziness, myalgias and rhinorrhea. There were no signs of weight loss, leg swelling, diarrhea, abdominal pain, vomiting, nausea, chest pain, sore throat, chills and fever.
The patient did not have a history of gestational diabetes, eczema or any known drug allergies. She was on medications including azelastine nasal spray, fluocinonide cream, folate, and ferrous sulfate. However, she had still not begun using the medications her primary care physician prescribed.
She was originally from South America and had moved to the United States 20 years ago. She hadn't travelled outside the United States in many years. She was living in an apartment in an urban area of New England with her husband and five children.
The 42-year-old had no history of using illicit drugs, smoking tobacco or drinking alcohol. Her mother had melanoma and diabetes.
Physical examination
On examination, patient's temperature was 38.0°C, heart rate 100 beats per minute, blood pressure 124/64 mm Hg, respiratory rate 18 breaths per minute, and the oxygen saturation 97%. Lungs were clear on auscultation and she was breathing comfortably. Electrolytes, liver and renal function tests were normal. Nucleic acid testing was negative for influenza A and B viruses and respiratory syncytial virus.
Imaging studies
Posteroanterior and lateral radiography of the chest revealed a rounded mass in the right lower lobe measuring 4 cm. Contrast CT scan of the chest revealed a rounded mass in the right lower lobe. Similar nodules were seen at the periphery of the right middle lobe and left upper lobe, associated with right hilar lymphadenopathy.
Although primary lung cancer could not be ruled out, findings were consistent with viral pneumonia due to severe acute respiratory syndrome coronavirus 2 (SARS-CoV-2) infection.
The patient was discharged to go home on the third hospital day after symptoms improved. Self-quarantine was recommended and she was prescribed a course of cefpodoxime and azithromycin. She reported that her symptoms had resolved in a follow-up telephone call with her primary care physician.
References
Sharma, A., Eisen, J. E., Shepard, J. A. O., Bernheim, A., & Little, B. P. (2020). Case 25-2020: A 47-Year-Old Woman with a Lung Mass. New England Journal of Medicine.