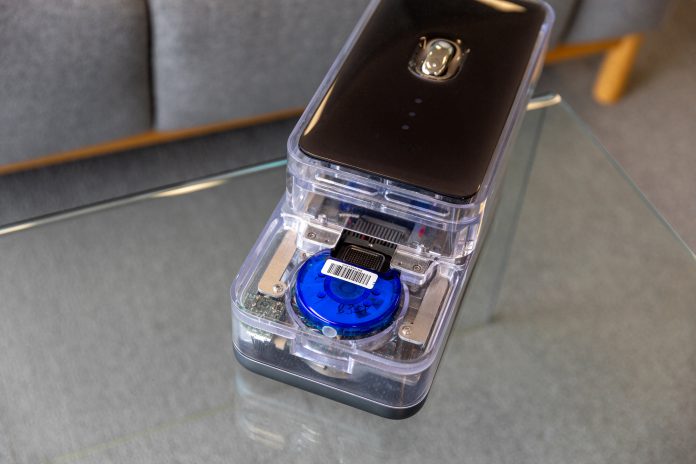 Scientists at Imperial College London have developed a high-speed COVID-19 test that foregoes the need for a laboratory.
Standard COVID-19 Test
To date, SARS-CoV-2 has managed to infect 31 million people and claim over 900,000 lives worldwide. Early detection of the disease plays a key role in the control and management of the disease.
While there is no gold-standard for COVID-19 testing, the standard remains laboratory RT-PCR, a reverse transcription-polymerase chain reaction. However, this is a time-consuming test that can result in false negatives in patients showing COVID-19 symptoms.
How does the COVID Nudge Work?
The sample for the device is collected using a pediatric-sized nasal swab. The sample is then loaded onto the device.
The device comprises two components: the DnaCartridge and a processing unit called the Nudge Box. The DnaCartridge contains a sample preparation unit and an amplification unit. A real-time RT-PCR takes place within the amplification unit of the device.
The wifi-enabled device can then directly upload the results to the patient's electronic health record.
Unlike the laboratory RT-PCR test that can take 24 hours, the COVID Nudge processes result in a little over an hour. Furthermore, it foregoes the need for a laboratory.
386 undergo high-speed COVID-19 test
Between 10th April and 12th May, a team of researchers conducted a trial to assess the sensitivity and specificity of the device.
Sensitivity is a measure of a test's ability to give a real positive result in those with the disease. Whereas, specificity is the test's ability to give an accurate negative result for those who don't have the disease.
More than 300 individuals were recruited for the trial. All participants were either NHS staff members or patients.
A laboratory RT-PCR test and COVID Nudge test both analyzed the collected samples.
COVID Nudge found to have 94% Sensitivity
18% of the samples were positive for COVID-19. 67 samples tested positive on the rapid test, compared to 71 positive results from the standard laboratory machines. Therefore, a value of 94% sensitivity.
NHS hospitals across London have been using the rapid test since May 2020.
Professor Chris Toumazou, the co-founder of DnaNudge, believes non-healthcare settings such as schools and offices could benefit the most from the device.
Reference:
Gibani, Malick M, et al. "Assessing a Novel, Lab-Free, Point-of-Care Test for SARS-CoV-2 (CovidNudge): a Diagnostic Accuracy Study." The Lancet Microbe, 2020, doi:10.1016/s2666-5247(20)30121-x.