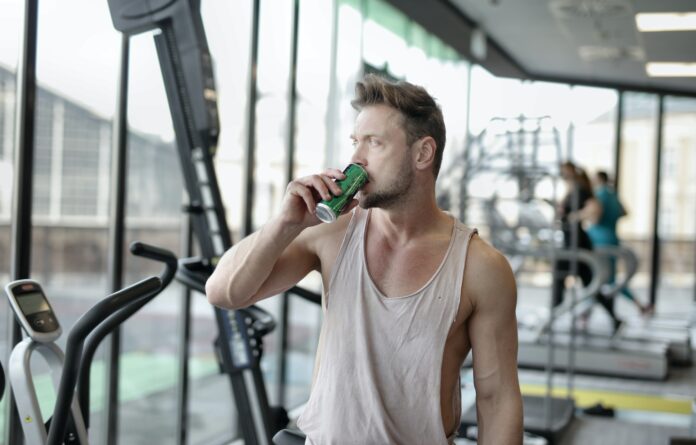 This article is about a case that highlights the risk of rhabdomyolysis in athletes who take energy drinks in addition to strenuous activities.
A 40-year old man came to the emergency department with complaints of joint and muscle pain in the neck for four days. He developed these symptoms after a strenuous workout. Moreover, the patient revealed that he had a caffeine-containing energy drink prior to a high-intensity exercise. Furthermore, he noticed that his urine was cola-coloured a few hours after the exercise. However, he had no family history of chronic kidney disease and his past medical and surgical history was also non-significant.
Examination and Investigations
The doctors performed a physical examination which showed a healthy-looking man with large muscle mass, a weight of 100.8 kg, and a BMI of 33.8. His vitals were also normal and unremarkable.
On further evaluation, the laboratory tests showed elevated creatinine levels. However, the random blood sugar, HBA1c, and electrolytes were all within the normal range. Based on his history and investigations, he was diagnosed with severe rhabdomyolysis and was admitted to the hospital.
Treatment
Soon after admission, the doctors infused 2 litres of isotonic saline and sodium bicarbonate intravenous (IV) solution which improved the patient's condition and also brought the raised creatinine level back to the normal range. The doctors did not prescribe him any pain medications. However, he received oral potassium chloride for hypokalemia. The doctors also advised him to abstain from any strenuous physical exercise for two weeks.
Rhabdomyolysis: Life Threatening Disease
Rhabdomyolysis is necrosis of muscle tissue that is potentially life-threatening and requires immediate medical care. The initial treatment involves aggressive hydration with isotonic intravenous solutions to prevent acute renal failure and hyperkalemia.
This case illustrates that caffeine intake enhances the risk of rhabdomyolysis therefore clinicians should tell their patients about its adverse effects.
Reference:Tinawi M. Severe Rhabdomyolysis Due to Strenuous Exercise With a Potential Role of a High-Caffeine Energy Drink. Cureus. 2022 Jan 1;14(1).