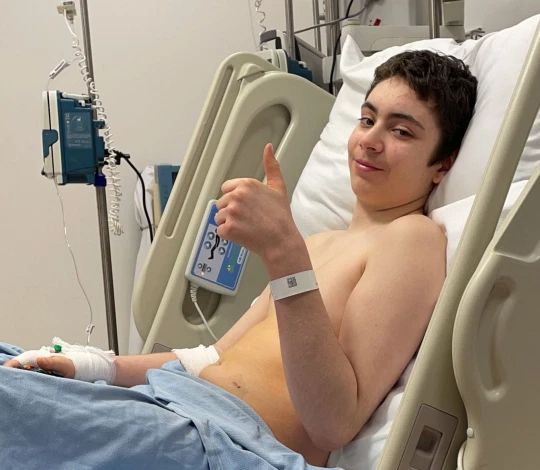 12-year-old boy swallowed 54 magnets for science.
A 12-year-old boy, Rhiley Morrison swallowed 54 magnets for an experiment to find out whether he would become magnetic. The boy, who is extremely enthusiastic about science, wanted to see if he could get metal to stick to his stomach. He swallowed the first batch on January 1st and second on January 4th. When the magnets did not pass through in due time, the boy told his mom, Paige, that he had swallowed two by accident.
Doctors performed an X-ray which showed that he had swallowed several magnets. In addition, the doctors feared that the magnets would burn through his organs and kill him. Therefore, he was immediately rushed for surgery to remove the magnets.
The surgery went on for 6 hours and he spent the next 10 days after surgery at the hospital.
His mom told the doctors that he is massively into science and loves experimenting. However, the boy later admitted that he wanted to see if the copper would stick to his belly.
The boy was unable to move for 10 straight days and had to be fed through a tube. His mom further added that he was unable to sit and was very sick throughout his recovery. She said,
He was discharged from the hospital after almost 2 weeks.
According to the nurse who was attending to Rhiley, she dealt with children who have eaten magnets all the time. The doctor further said that he'd come across a case where a part of the child's bowel had to be removed because of the damage. Rhiley was quite lucky in this case.
References
Boy almost died when he swallowed 54 magnets to see if he could become magnetic https://metro.co.uk/2021/02/08/boy-12-has-six-hours-of-life-saving-surgery-after-swallowing-54-magnets-14043798/