Asymptomatic patient with deranged coagulation profile and saggy skin.
A 27-year-old male was referred from a dental clinic after his blood reports revealed abnormal coagulation parameters. The patient was asymptomatic, and he had no relevant history.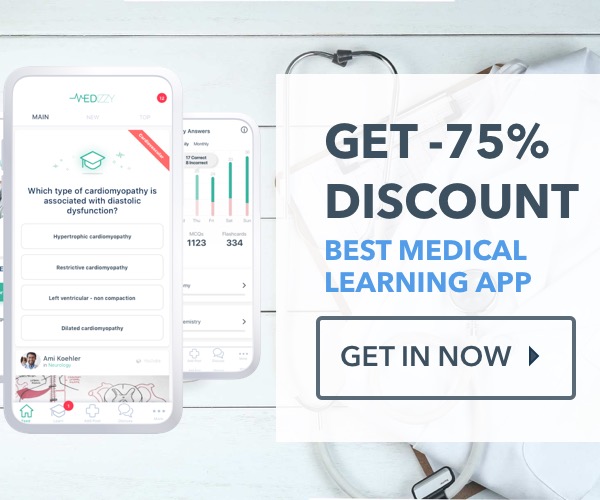 On examination, the patient had loose skin folds in his axilla, on the chest, and anterior abdominal wall.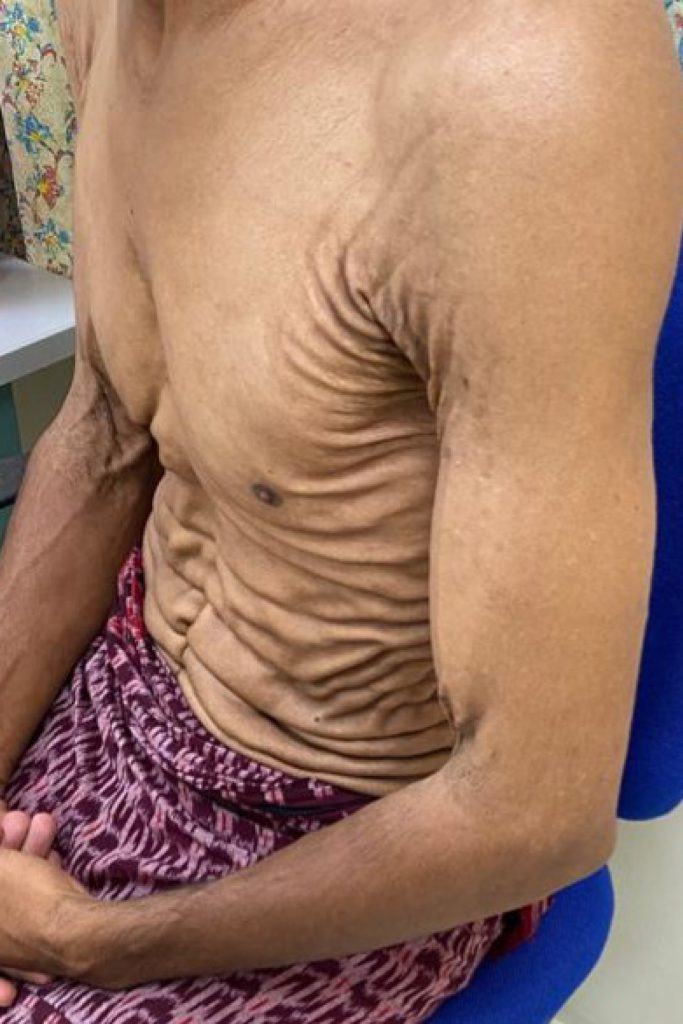 A working diagnosis of Pseudoxanthoma Elasticum was made. The rest of the systemic examinations was normal. The patient reported a similar history in his family.
A blood sample was collected to investigate the coagulation parameter, which showed the following results:
Prothrombin time (PT) – 46 seconds (control 12.50)
International normalized ratio (INR) – 4.64 seconds
Activated partial thromboplastin time (aPTT) – 61.30 seconds (control 23.80)
Factor-VII – 12.00%
Factor-Xlll – 113.10U/DL
Factor-V – 73.00 seconds
Factor-IX – 21 seconds
Mixing Studies revealed PT 13.8 seconds, PTT-29.7 Seconds
The rest of the serological results were normal. The patient was diagnosed with multiple coagulation factor deficiencies (vitamin K dependant protein deficiency).
Vitamin K dependant protein deficiency has a proven association with pseudoxanthoma elasticum as both are associated with Gamma Glutamyl Carboxylase mutation (GGCX).
Pseudoxanthoma Elasticum (PXE) is a rare genetic disorder characterized by the accumulation of calcium in the elastic fibers of the skin, retina, and the heart. The manifestations begin earlier in childhood or adolescence, but since the disease is asymptomatic, the diagnosis is often delayed. Usually, the initial manifestation of PXE is cutaneous, especially affecting the skin of the lateral neck.
Patients with coagulation abnormalities may present with bleeding, including blood from gums, hematuria, gastrointestinal bleeding, melena, retinal hemorrhages with loss of central vision, etc.
Management of asymptomatic patients includes counseling, an appropriate diet with supplemental vitamin A, C, E, and zinc to reduce the risk of hemorrhage. The sagging skin folds can be surgically corrected, but the surgery may result in delayed healing and scarring. In case of bleeding, the patient would need factor replacement with a PPC (4-Factor),
not Vitamin-K.
Prophylactic treatment is not required in those patients who do not bleed.