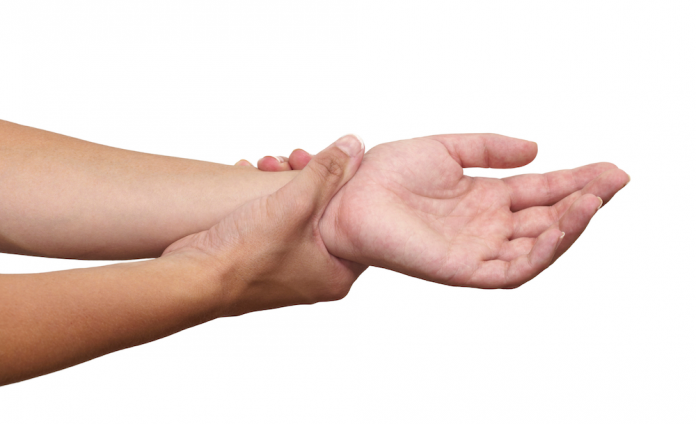 Patient diagnosed with adult-onset Still's disease after multiple visits to the emergency.
This article describes the case of a 34-year-old patient diagnosed with adult-onset Still's disease, a rare autoimmune disorder that can become potentially life-threatening. The patient presented to the emergency department with complaints of sore-throat, fever and a rash after treatment and resolution of community acquired pneumonia. He also complained of night sweats, generalised body aches, a dry cough and odynophagia.
10-days earlier the patient reported to a local urgent care hospital with similar complaints.
His chest X-ray showed infiltrates in the left lower lobe and retrocardiac region. Doctors diagnosed the patient with community-acquired pneumonia and prescribed him with a course of azithromycin. However, the symptoms reappeared a week after resolution. Therefore, he returned to the urgent care clinic. A repeated X-ray of the chest showed previous infiltrates.
Doctors referred him to the emergency department, where he was most concerned about his sore throat and recurring fevers. Examination showed a non-pruritic rash on his clavicles and thighs, however, comparatively minor. The patient's vital signs were all within normal limits. Examination showed a mildly erythematous oropharynx without exudates. The breath sounds were also clear on auscultation. A fine and mildly erythematous rash was also palpable bilaterally over the region of the clavicle. Retropharyngeal abscess and occult pneumonia were ruled out with computed tomography scan of the soft tissue of the neck and chest.
While at the emergency department, the patient also developed 39 degrees Celcius fever of unknown origin.
The patient was then transferred to the internal medicine team for further diagnosis. Doctors advised blood cultures but that did not show any growth of bacteria. Laboratory testing further revealed erythrocyte sedimentation rate (ESR) greater than 120 mm/hr and negative antinuclear antibody.
The patient was given the diagnosis of adult-onset Still's disease. Treatment included corticosteroid therapy with daily prednisone. A year later the patient was in remission and was even able to run a marathon.
References
A Diagnosis of Adult-Onset Still's Disease after Multiple Urgent Care Visits https://www.ncbi.nlm.nih.gov/pmc/articles/PMC6754910/