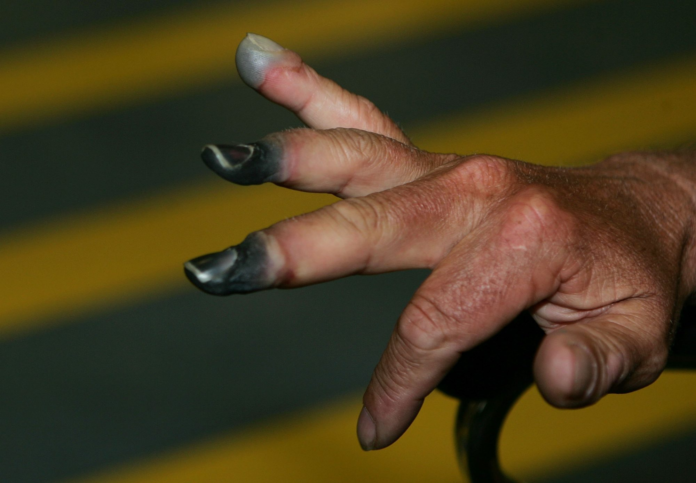 Case of how a 19-year-old frozen "like a piece of meat out of a deep freeze" survived
Jean Hilliard, a 19-year-old was literally found frozen stiff "like a piece of meat out of a deep freeze," by a friend. Her friend, Wally Nelson, found her in the snow after a night of minus 22 Fahrenheit. He stumbled across her body lying in the snow just a few meters from his door.
The 19-year-old's car had stalled while returning to her parents' house after a night out. She was found dressed in a winter coat, mittens, and cowboy boots. However, while on her way home, she tripped and lost consciousness. Hilliard's body lay frozen in the cold for 6 hours until her friend found her.
"I grabbed her by the collar and skidded her into the porch," Nelson reported years later in a Minnesota Public Radio interview.
"I thought she was dead. Froze stiffer than a board, but I saw a few bubbles coming out of her nose."
If it wasn't for Nelson's prompt response, Hilliard may have become one of the thousands of deaths caused by hypothermia each year.
Where does biology stand in this matter?
Stories of people surviving frozen temperatures are unusual, however, not exactly rare. Lowering body temperature under controlled conditions can cool down metabolism and reduce the body's requirement for oxygen. On rare occasions and medical setting, a chilled body can halt the dying process long enough to deal with a low pulse for a short while. Even though Hilliard's body temperature was a full 10 degrees below that of a healthy human, her body returned to a state of health within a few hours of being warmed by heating pads. By noon, she was also able to talk and was discharged soon after with a little more than some numb and blistered toes.
To friends and family in her community, her survival was all because of the power of prayer. Water takes up greater volume as a solid than as liquid. The expansion of liquid contents can cause their containers to rupture. In the same way, a few ice crystals in the wrong place can pierce through membranes, causing frostbite. However, some animals have evolved to be able to deal with the dangers of sharp, expanding crystals in sub-freezing temperatures.
Although it is difficult to say how Hilliard's body withstood being frozen, it can only be speculated that her "frozen" body was strangely unique in its ability to withstand such an extreme change of state.
Source: The New York Times