A case of misplaced nasogastric tube in a 75-year-old patient with severe Alzheimer's disease.
A 75-year-old female patient presented to the emergency department with progressive dyspnoea for the past 48 hours. The patient was a known case of severe Alzheimer's disease; therefore, she was totally dependent on nasogastric tube feeding (NGT). Later she was diagnosed with a misplaced nasogastric tube.
On physical examination, auscultation revealed decreased air entry over the right lung. Percussion revealed dullness.
Two days before hospital presentation, a junior doctor had changed her nasogastric tube and performed a post-NGT chest X-ray to confirm the position. The doctor then discharged the patient to the nursing home.
During the current presentation, the physician performed a thoracic bedside ultrasound which demonstrated right pleural effusion.
A plain radiograph of the chest showed a misplaced NGT in the right pleural space and hydropneumothorax.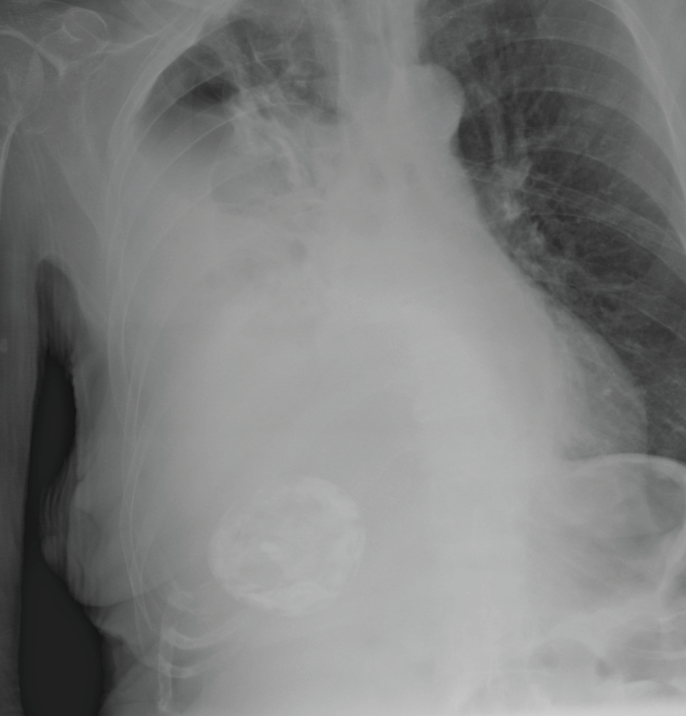 The surgeons removed the nasogastric tube immediately. After that, they inserted a thoracic drainage tube obtaining 1200 mL of enteral nutrition. There were no complications after the procedure. Her hospital course was satisfactory.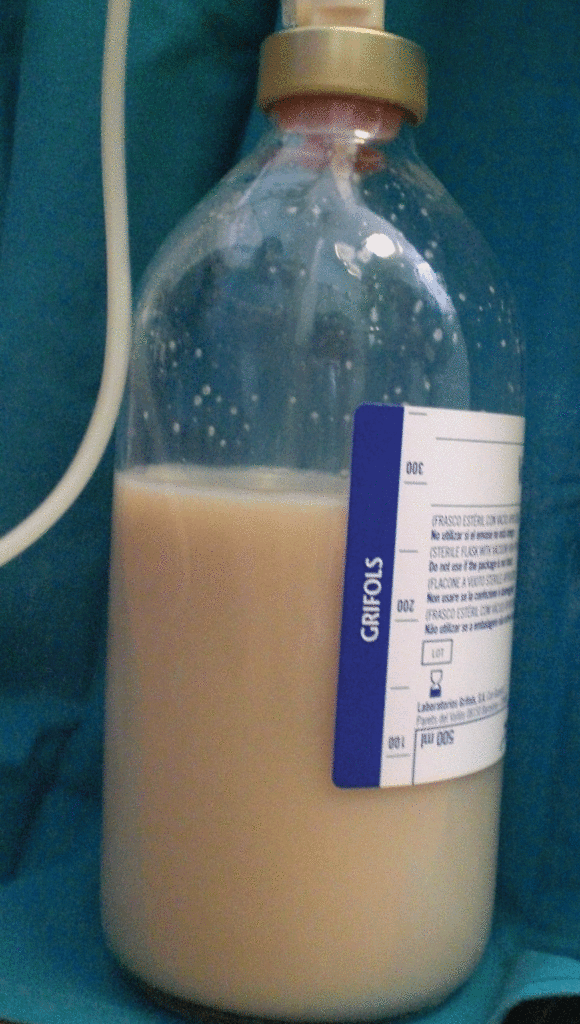 Since there were no complications, the doctors discharged the patient 7 days later.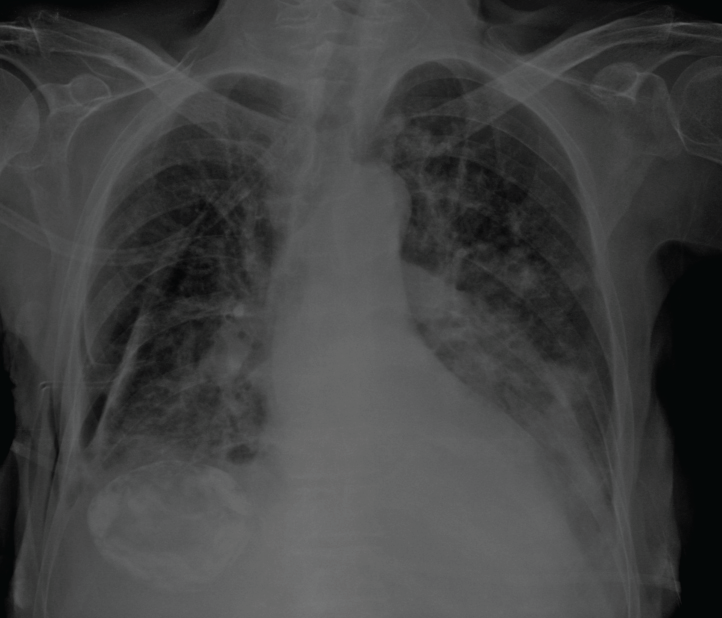 Although nasogastric tube insertion is usually blindly performed, the rate of complications is low. Blind insertion complications may vary between 0.3 to 15%, otherwise, NGT insertion in generally safe, easy, and inexpensive. Some of the complications include misplacement, aspiration pneumonia, hydrothorax, haemothorax, empyema and delayed pneumothorax.
Misplaced NG tube may not be predictable by the physical examination; therefore, post-NGT chest X-ray is a gold standard confirmatory test.
Plain chest Xray and chest computed tomography scan are sufficient for diagnosing the complications.
Thoracic drainage is the technique of choice. When drainage remains insufficient, additional chest tubes may be required. At times, patients may require bronchoscopy too to aspirate the feeding contents.
References:
Alonso JV, del Pozo FJF, Aguayo MA, Pedraza J (2016) The Real Risks of Nasogastric Tubes: "Nutrothorax" Complicating a Misplaced Nasogastric Feeding. Clin Med Img Lib 2:032. doi.org/10.23937/2474-3682/1510032