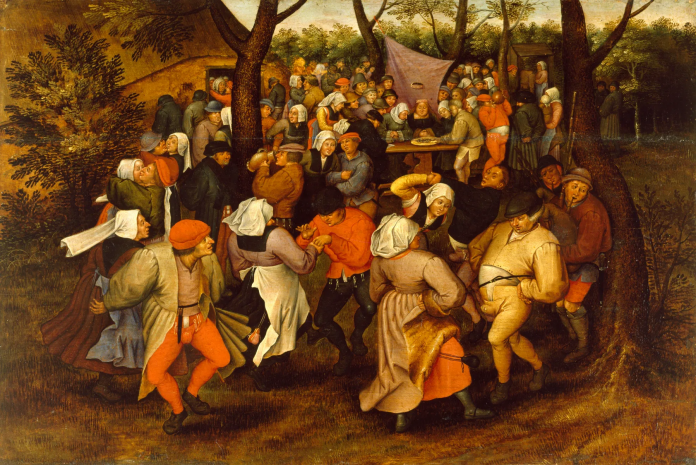 During the dancing plague of 1518, a group of 400 people practically danced themselves to death. The dancing went on for three months straight! What caused these people to dance so incessantly? And what's the story behind history's most mysterious illness?
It was just another day of July when a dance epidemic began in Strasbourg, France, the site of iconic cathedrals, when a woman, Frau Troffea, began to dance in the streets. Apparently, the onlookers laughed at clapped at her energy and cheerful enjoyment. The French woman, danced, danced and dances for six days straight, without a pause! However, it soon became clear, that it wasn't just a story of high spirits. Things got even stranger when the manic dancing began to spread.
Within the week 34 more people joined her and by the end of the month, the number of people dancing with her increased to 400.
The dancing mania killed 15 people from the town!
15 people were dying each day from sheer exhaustion, heart attacks and strokes. Despite it, nothing stopped the dancing!
After consulting doctors and astronomers of the time, it was announced that the mania was a natural disease caused by hot blood. What's more, in a valiant attempt to cure the outbreak, town officials hired musicians and built a stage. So, the people could dance away their mania. But, it only encouraged more people to join the craze.
After 4 months of dancing and countless deaths, the dancing stopped and people went back to their normal lives. Debate still continues whether the dancing was caused because of a real illness or a social phenomenon. Some experts believe that epilepsy and typhus are the underlying cause of the manic dancing, however, it does not explain all of the cases.
Most evidence suggests that the dancing plague was a cultural contagion which was triggered when life got too tough. And people just wanted to dance and lose their minds a bit.