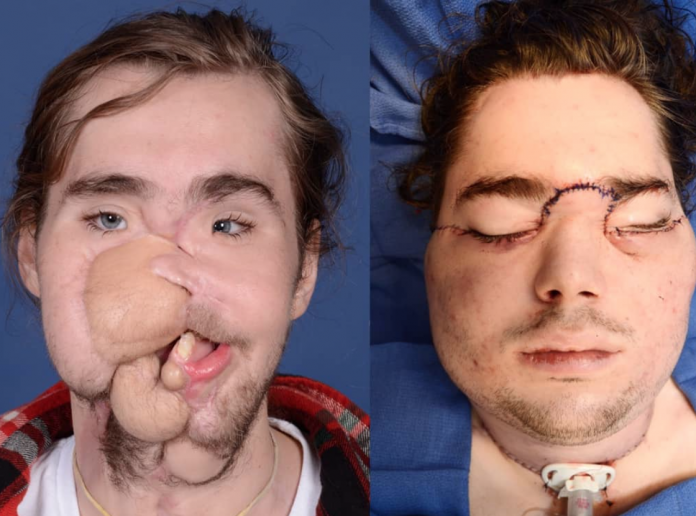 The patient suffered a self-inflicted gunshot to the face in 2016 in a suicide attempt and the damage left him missing most of his lower jaw, nose and all of his teeth except one.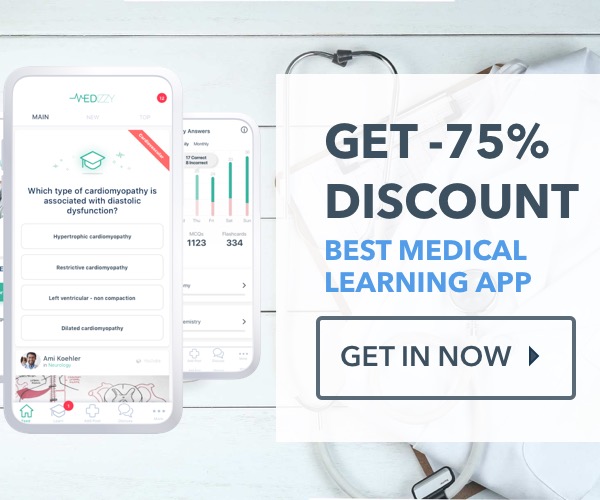 He explained: "I am so grateful to have a face transplant because it gives me a second chance at life. Even though I'm still recovering and gaining back sensation and mobility, mostly with my lips, I'm still very happy with the results. I have a nose, and a mouth so I'm able to smile, to speak and eat solid foods again." The procedure was led by a team of more than 100 medical professionals to complete the operation and required the use of 3-D computer surgical planning and a 3-D printed mask of the donor's face.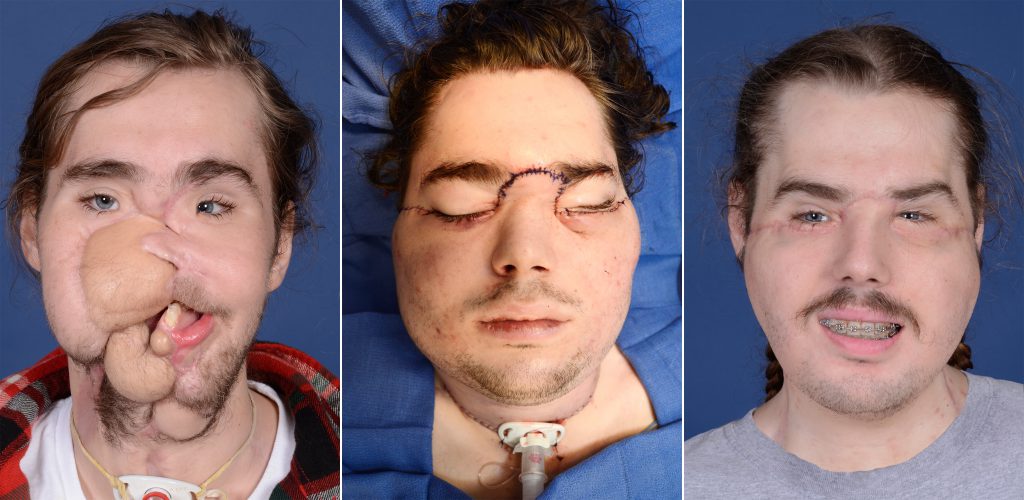 The patient underwent a 25-hour operation that included transplanting and reconstructing the upper and lower jaw bones, including all 32 teeth and gums, the roof of the mouth, the lower eyelids and cheeks, the nose and sections of the nasal passages.
He has now found a new lease of life. He said: "I'd like to say that there have been so many amazing advances in surgery. I'm living proof of that. But it only happens because of special people like Will (the donor) and his family."
Source: @medicalpedia